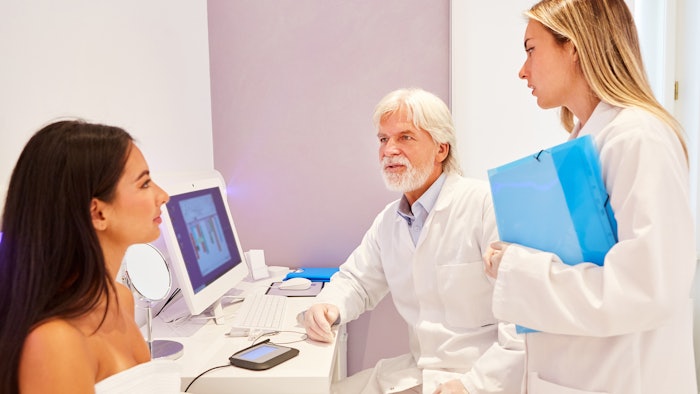 The American Skin Association (ASA) has announced the recipients of this year's David Martin Carter Mentor Award and the Research Achievement Awards.
The David Martin Carter Mentor Award honors members of the dermatology community who embody the characteristics that made the late Dr. David Martin Carter an inspiration to dermatologists, investigators and medical students.
The 2021 David Martin Carter Mentor Award was presented to Amy S. Paller, MD of the Feinberg School of Medicine at Northwestern University. Dr. Paller has been in the industry for over thirty years, influencing the field of dermatology as a distinguished clinician, researcher, mentor and educator.
ASA's Research Achievement Awards recognizes established scientists in investigative dermatology and cutaneous biology. This year, ASA recognized scientists who have advanced work related to autoimmunity and inflammation, skin cancer and melanoma, psoriasis, vitiligo and pigment cell biology, public policy and medical education, discovery and for the first time in the history of the awards, translational research.
The following Research Achievement Awards were presented:
2021 Research Achievement Award in Autoimmunity and Inflammation

Rachael A. Clark, MD, PhD- Harvard Medical School and Brigham and Women's Hospital

2021 Research Achievement Award in Skin Cancer and Melanoma

Martin A. Weinstock, MD, PhD- Brown University

2021 Research Achievement Award in Psoriasis

Johann E. Gudjonsson, MD, PhD- University of Michigan

2021 Research Achievement Award in Vitiligo and Pigment Cell Biology

I. Caroline Le Poole, PhD- Feinberg School of Medicine, Northwestern University

2021 Research Achievement Award in Public Policy and Medical Education

Mark Lebwohl, MD- Icahn School of Medicine at Mount Sinai

2021 Research Achievement Award in Discovery

Brian Kim, MD- Washington University School of Medicine in St. Louis

2021 Inaugural Research Achievement Award in Translational Research

Robert S. Kirsner, MD, PhD- University of Miami, Miller School of Medicine