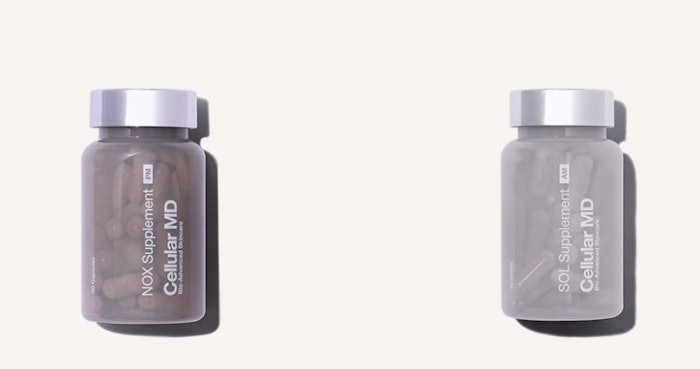 Dermatologist Ronald Moy, MD, and his daughter Erin Moy have introduced Sol and Nox Supplements by Cellular MD.
Cellular MD's Sol and Nox Supplements are a line of daytime and nighttime vitamins, designed to optimize the body's natural repair processes and reduce the health impacts of modern-day environmental stressors.
"Cellular MD's Sol and Nox Supplements were formulated based on revolutionary medical studies to provide consumers with total body wellness solutions for modern-day problems that many traditional dermatologic services do not always address," said Dr. Moy. "We worked hard to combine clean, evidence-based nutrients at the precise doses and ratios to support healthy aging from within to help people lead healthier lives."
The Sol Supplements feature vitamin B3 to support the body's natural cortisol release and repair mechanisms throughout the day and offer extra sun protection with Polypodium leuctomos extract (a natural fern extract).
The Nox Supplements' Vitamin B3 is supported by natural sleep aids, such as lemon balm extract, valerian root and a small amount of melatonin to help support the timing of the body's circadian rhythm and help restore the body's natural sleep-wake cycle.