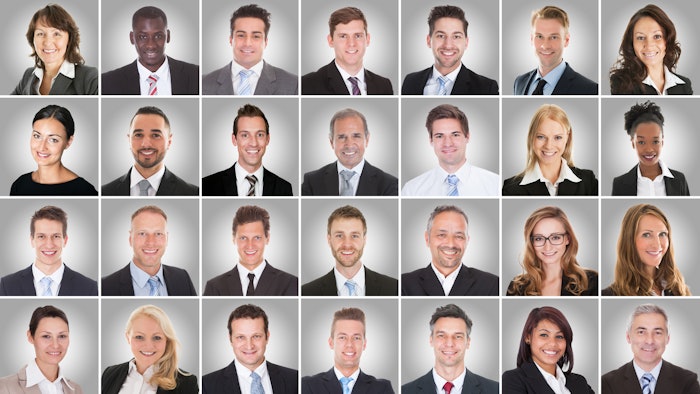 Social media sites have revolutionized the way plastic surgeons market their practices. These platforms allow doctors to post testimonials, educational videos and before-and-after photos. This information can help to guide patients in making decisions about whether to undergo cosmetic surgery and which plastic surgeon to choose, based on factors like the surgeon's experience and results achieved.
Related: [Podcast] How to use social media to promote your practice
However, patient perception of a physician's skills may also be affected by implicit bias—based solely on the ethnicity of the surgeon's name. To determine whether—and in what ways—implicit bias affects patient perception of surgeon skill, researchers created a set of mock Instagram posts showing before-and-after photos of a breast augmentation patient.
The posts were identical in every way, except for the plastic surgeon's name. Versions of the post used female or male names typical of eight different racial/ethnic groups: African, Caucasian or Jewish American, East or South Asian, Black, Latinx and Middle Eastern.
Related: Guidelines for the use of patient videos on social media
Online survey participants were presented with one of the mock Instagram posts and asked to rate their perceptions of the plastic surgeon's competence and how likely they would be to let the surgeon operate on them (recruitment likelihood). The analysis included ratings from 2,965 survey respondents (55% male/45% female).
Of the respondents, 57% identified as Caucasian American (n = 1,682), 16% identified as South Asian (n = 478), 7% identified as East Asian (n = 212), 6% identified as Latinx (n = 184), 6% identified as African American (n = 165), 5% identified as other (n = 141), 2% identified as Caucasian Jewish (n = 52), 1% identified as Black African (n = 26) and 1% identified as Middle Eastern (n = 25).
Responders were asked, "On a scale of 1 to 5 (with 1 as incompetent and 5 as competent), how would you rate this surgeon?" The responses to this question were used to calculate perceived surgeon competence score. The second question was, "On a scale of 1 to 5 (with 1 as unlikely and 5 as likely), how likely are you to let this surgeon operate on you?" The responses to this question were used to calculate patient recruitment likelihood score.
Overall, the survey found that the plastic surgeon's apparent gender and ethnicity do not affect how likely the general population is to choose that surgeon. However, the findings suggest more favorable perceptions of surgeons of the same racial/ethnic group, specifically among Caucasian American and Latinx raters.
"Caucasian Americans and Latinxs were the only two ethnic groups to show in-group favoritism," said lead author Ash Patel, MD, FACS, of Albany Medical Center in New York.
In fact, Caucasian and Latinx responders both assigned higher competence and recruitment likelihood scores to their own respective ethnicities. 
"Combatting implicit bias is challenging, as these associations are subconscious and not necessarily ones that we can acknowledge as present," added Dr. Patel. "We need to look at new approaches to encourage patients to make decisions about plastic surgeons based on board certifications, qualifications and experience."
The study appears in the June 2021 issue of Plastic and Reconstructive Surgery.