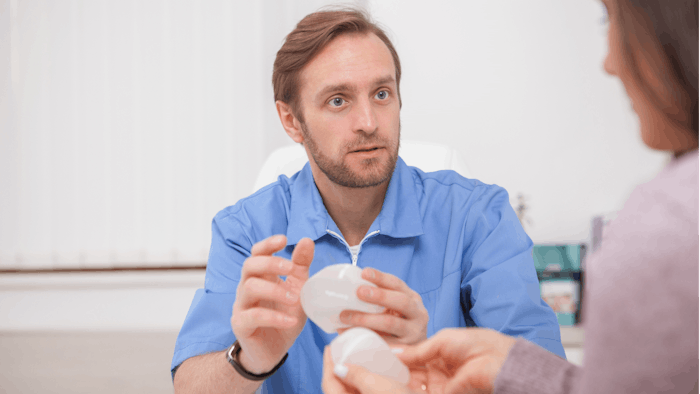 The Aesthetic Society has announced that its Aesthetic One app has registered more than 6,000 breast implants since launching in December 2020.
The Aesthetic Society is a 2,600-member organization of board-certified plastic surgeons devoted to aesthetic plastic surgery.
Aesthetic One is a free app developed through support from Allergan Aesthetics and built by The Aesthetic Society's technology partner ANZU to register breast implants with manufacturers and share information with patients. The platform features a paired app for patients allowing surgeons to share breast implant ID cards, operative summaries, photos and more.
"I use Aesthetic One because of the ease of implant registration. It literally takes me three minutes at the end of the case to register the implants immediately. No more piling up forms for my nurse to input later. I have immediate access to my operative notes that define all the important points of the case," says Melinda Haws, MD. "Most importantly, patients have immediate access to their implant information forever. They no longer must keep track of a small, medical device card that only tells them the implant type and not what their actual procedure was. Going forward, if there is ever a recall or device alert, we can immediately notify patients through the app. Aesthetic One is shockingly easy to use and works seamlessly with my practice to track implants, and this is only one small part of what the app can do!"
After downloading the app, breast implant patients can:
Read information shared by surgeon's office, such as updates on their breast implants, photos and documents.
Ask questions about medical issues, billing, scheduling or office visits through HIPAA-compliant messaging.
On-demand access to digital records shared by their surgeon and staff.
Registration for the app is open.