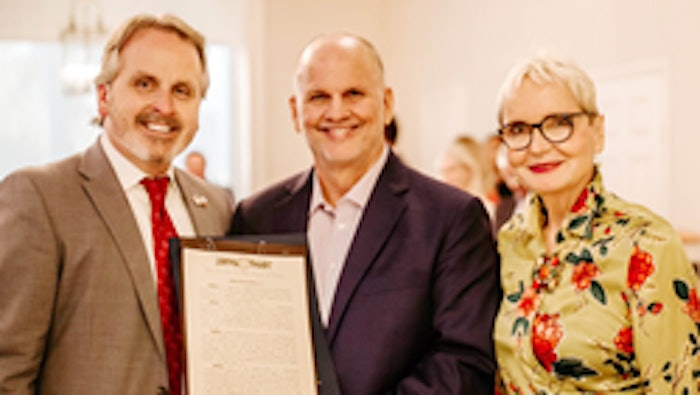 U.S. Dermatology Partners congratulates former chief medical officer and prominent East Texas physician, Lawrence "Larry" Anderson, MD, on a successful career as a clinician and physician leader. Dr. Anderson recently celebrated his retirement after 30 years of dedicated service providing excellent care to patients in Tyler, Texas.
Dr. Anderson came to practice in Tyler in 1996, after spending 16 years in the military. He grew a solo, one-location practice to five locations and 11 providers before partnering with Candescent Partners in 2012 to form what is now U.S. Dermatology Partners.
"Dr. Anderson has helped maintain the health of thousands of patients and has acted as a mentor to scores of physicians and staff along the way," said U.S. Dermatology Partners CEO Paul Singh. "Dr. Anderson is highly respected by his peers, serving as a passionate community leader both in and out of the office," Singh added.
Dr. Anderson served as U.S. Dermatology Partners' medical director and inaugural chief medical officer from 2016 to 2020. He continued to practice as a recognized Mohs Surgeon, and helped reshape and amplify the clinical voice within the organization until October 15, 2021. He has been voted a Texas Monthly Super Doctor every year since 2005.
Dr. Anderson is a longtime supporter of nonprofit organizations in the Tyler region, including the Cowan performing arts center and The University of Texas at Tyler. He has also funded several scholarships at Washington State University, the University of Oklahoma, and All Saints Episcopal School in Tyler.
"I want to thank everyone at U.S. Dermatology Partners that I've been privileged to work with for the past 30 years," said Dr. Anderson said. "Most importantly, I want to thank my patients for giving me the privilege of taking care of them. In retirement, I hope to turn my attention to further supporting the arts and education—reading in particular, because it is the foundation of all education and is key to fostering the next generation of healthcare leaders."