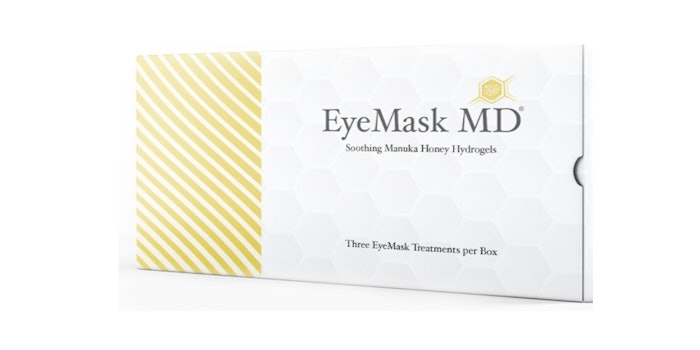 Courtesy of Squid Healthcare
Squid Healthcare has submitted a 510(k) pre-market notification to the U.S. Food and Drug Administration (FDA) for its EyeMask MD.
Squid Healthcare is a medical aesthetic company focused on periocular wellness for post-surgical and nonsurgical procedures.
The submission includes biocompability and bench mark data for over-the-counter use of EyeMask MD for minor abrasions, lacerations, minor cuts,  minor scalds and burns, as well use under the supervision of a health care professional for the management of 1st and 2nd degree partial thickness burns, donor sites and traumatic and surgical wounds.
"The lack of post-surgical patient care leads to reduced patient satisfaction. EyeMask MD, once approved, will have a positive impact on the lives of our patients and consumers by dramatically changing the postprocedure experience," said Ronald Mancini, MD, oculoplastic surgeon and co-founder of Squid Healthcare.
The EyeMask MD is not yet available for purchase, pending the FDA authorization.