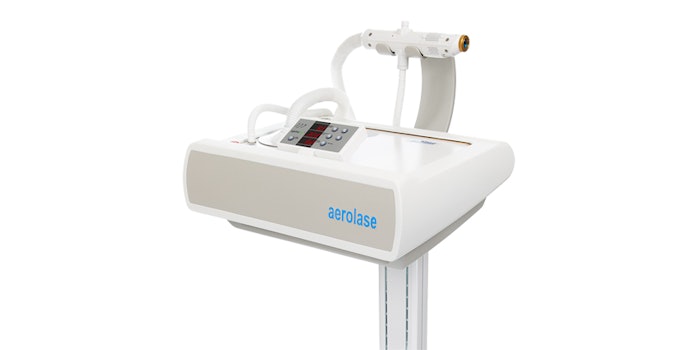 Courtesy of Aerolase
Cosmopolitan Magazine has recognized Aerolase and its Neo Elite laser in its inaugural Holy Grail Acne Awards.
After comparative testing, the Cosmo beauty team awarded Aerolase's NeoClear the best and most effective acne treatment system.
NeoClear reduces sebum production from the sebaceous glands, suppresses inflammation of active acne and destroys the p. acnes bacteria on the skin, including facial acne, truncal acne and adult female hormonal acne.
This award complements the Best Facial Laser award Aerolase won in May 2021 from Cosmopolitan's Holy Grail Beauty Awards. 
"Patients don't want to stop their Neo Elite treatment after the normal course is completed; they prefer it over others because it brings great results with no pain and downtime," said Jeffrey Weinberg, MD, associate professor of Dermatology at Mt. Sinai Medical School and Hospital in New York City, who owns five Aerolase lasers used in five offices. "The Neo Elite is really a big practice builder, particularly though not only in acne, rosacea and hair removal."