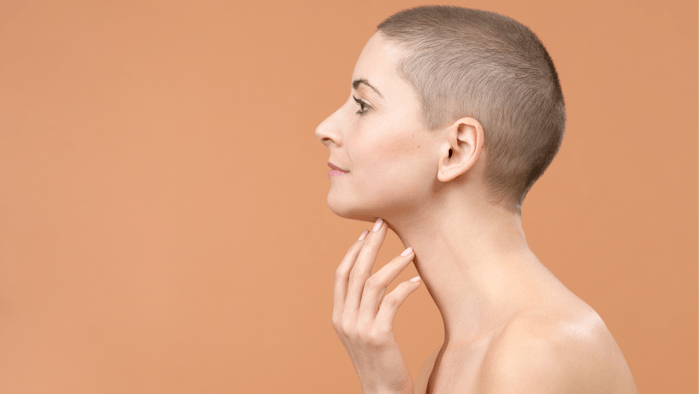 Merz Aesthetics has announced the commercial launch of Radiesse (+) Lidocaine injectable for deep injection (subdermal and/or supraperiosteal) for soft tissue augmentation to improve moderate to severe loss of jawline contour in adults over the age of 21. The U.S. Food and Drug Administration (FDA) approved the supplemental Premarket Approval Application (sPMA) in September 2021.
Radiesse Injectables are calcium hydroxylapatite (CaHA)-based fillers. CaHA has been shown to provide immediate improvement as well as long-term results due to stimulation of collagen and elastin production (up to a year in most patients) in lower face wrinkles and folds. The first product in the portfolio, Radiesse, is an injectable biostimulator indicated for correction of moderate to severe lower face wrinkles and folds and for the improvement of volume loss in the dorsum of the hands. Radiesse (+) is also approved for moderate to severe lower face wrinkles and folds, and the new indication brings the unique properties of CaHA to jawline treatment.
Related: Combination CaHA and HA Fillers for Midface and Jawline Enhancement
"A sagging jawline is a primary indicator of facial aging, and I regularly treat women and men who seek a well-contoured jawline for a more defined profile," said Jeremy B. Green, MD, of Skin Associates of South Florida/Skin Research Institute. "With the approval of Radiesse (+), I can now offer my patients an FDA-approved, nonsurgical treatment option that will immediately improve the appearance of their jawline."
The Radiesse (+) jawline indication is based on a pivotal, prospective, randomized, controlled, evaluator-blinded study evaluating the safety and effectiveness of Radiesse (+) in 180 subjects aged 26-65 years of age, who presented with moderate to severe jawline volume loss and desired improvement of jawline volume and contour. The study duration was 60 weeks. The primary endpoint was defined as a subject who obtained ≥1-point improvement on the Merz Jawline Assessment Scale (MJAS) on both jawlines compared to baseline.
Related: Comparison of CaHA and Vycross-20L for Midface Rejuvenation
Radiesse (+) provided a clinically and statistically significant improvement in the contour of the jawline and overall satisfaction, with 75.6% of the treated subjects achieving at least a 1-point improvement on the MJAS on both jawlines at Week 12. No treatment-related serious adverse events (AEs) occurred. The most common (>3%) treatment-related AEs were injection site reactions (mass, bruising, pain, nodule, edema, or swelling) and were mild, transient (duration of less than 15 days) and resolved without sequelae.