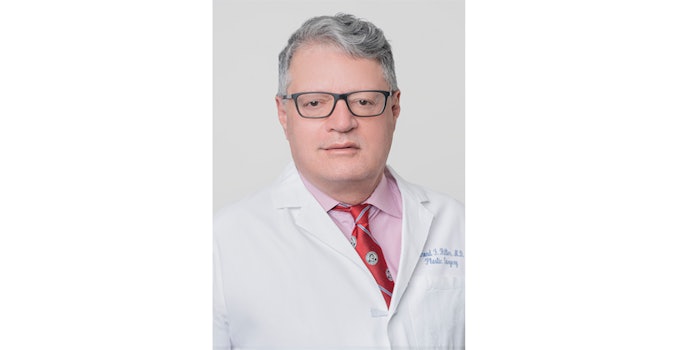 Courtesy of Westchester Medical Center
The Westchester Medical Center appointed Edmond Ritter, MD, to the position of chief, reconstructive and plastic surgery. 
Westchester Medical Center is the flagship hospital in the Westchester Medical Center Health Network (WMCHealth).
Dr. Ritter will direct the reconstructive and plastic surgery services offered at Westchester Medical Center and at WMCHealth's Maria Fareri Children's Hospital, where he is working in collaboration with specialists in pediatric reconstructive and plastic surgery. 
Dr. Ritter has expertise in reconstructive and cosmetic surgical procedures, including microsurgery for breast reconstruction (DIEP flaps). He is also skilled in nerve and muscle transfers to combat facial paralysis; head and neck cancer reconstruction; primary and secondary rhinoplasty and cosmetic facial procedures.
Prior to joining Westchester Medical Center, Dr. Ritter was chief of plastic surgery at the Medical College of Georgia. Before that he was an attending surgeon in the Mount Sinai Health System and medical director of the Plastic Surgery Unit of Duke University Hospital.