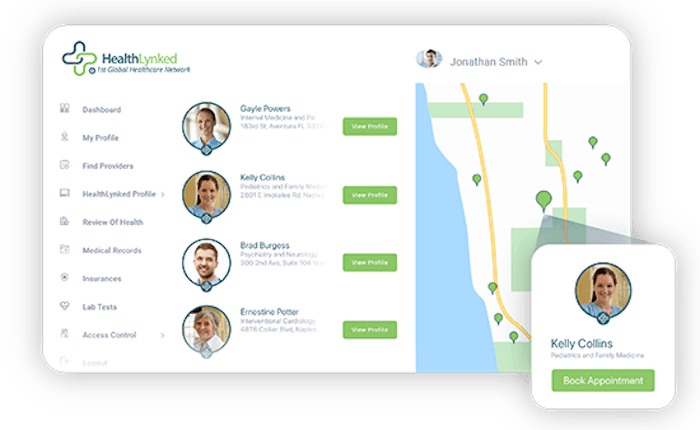 Courtesy of HealthLynked
HealthLynked has announced the acquisition of Aesthetic Enhancements ("Aesthetic Treatment Center"), valued at $425,000.
HealthLynked is a global healthcare network focused on care management of its members and a provider of healthcare technologies that connects doctors, patients and medical data.
Aesthetic Enhancements is  a provider of minimally and non-invasive cosmetic procedures.
The Aesthetic Treatment Center currently has 4,750 patients and generated approximately $500,000 in revenue and $125,000 of net profit in 2021.
"We are excited to announce the acquisition of Aesthetic Treatment Centers, the leading medical spa in Naples, Florida. This acquisition will generate additional revenue for HealthLynked and provide us the ability to cross-market the services of our Naples Women's Center and Naples Center for Functional Medicine to the medical spa's patients. Additionally, we are pleased to announce that Dr. Kathleen Marc, medical director of the Aesthetic Treatment Center, will be joining our Naples Women's Center facility as a gynecologist. Dr. Marc is a renowned practitioner and brings over 35 years of experience to our Women's Center facility," said George O'Leary, HealthLynked's chief financial officer.
For the first quarter 2022, HealthLynked reported revenue of $1.6 million, compared to $1.8 million in the first quarter of 2021.
Dr. Michael Dent, HealthLynked's Chairman and Chief Executive Officer, added, "During the first quarter, we made significant investments in our Digital Healthcare Portfolio, including several upgrades to the Oohvie App, which we believe will help us capitalize on the rapid growth trends in the FemTech industry. We also recently appointed Ravi Tiwari, an experienced product manager, to lead the growth of the Oohvie App. With the leadership of Ravi, we are confident that Oohvie will become a significant driver of revenue growth in 2022 and beyond."