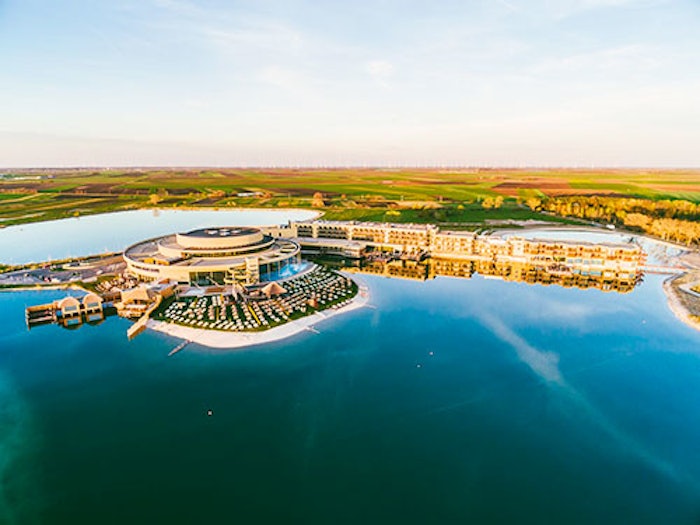 The first edition of the Medical Wellness Congress (MWC) was held at St. Martin's Lodge & Spa Hotel in Austria, according to an article on Spa Business. Approximately 100 professionals across the spa, medical, esthetic and wellness industries around the world gathered for the event.
The two-day conference that took place on June 27-28, 2022, featured keynote speeches, workshops and networking opportunities that all centered on the theme, "Integrating Health in Wellbeing." The event was co-organized by Health and Beauty France headed by Pradip Bala and Vladi Kovanic, founder of Forum HOTel&SPA. 
"More than just a congress, the MWC has brought together a community of experts and practitioners with a common vision of improving physical, mental and social well-being of their clients," said Kovanic.
The opening keynote speaker was Chief Operating and Scientific Officer of the Chenot Group, Dr. George Gaitanos. His presentation focused on how to integrate health and wellness into one concept, and how to increase functionality and vitality at any age. 
Wellness Architect, Alberto Apostoli, discussed architecture's ability to heal, and a new field of science called neuroarchitecture that studies human responses to a built environment. He also shared the important design aspects that should be included in a medical spa setting. 
On the second day of presentations, Sandie Johannessen, director of health and wellness for Zulal by Chiva-Som, shared Middle Eastern wellness trends and introduced multiple "mega-wellness projects" including Neom and Amaala. Andrew Gibson, spa and wellness professional, also discussed the history of the health and wellness industry. 
Managing Director of La Pura Women's Health Resort, Barbel Frey, discussed the meaning behind creating her women-only resort in Austria. Co-founder and CEO of HTWW Life presented on the importance of authenticity in the wellness circuit, and Industry pro, Sammy Gharieni also highlighted how technology and touchless treatments can separate a spa location from their competitors. 
Kovanic and Bala announced plans for a second congress on April 24-25, 2023.