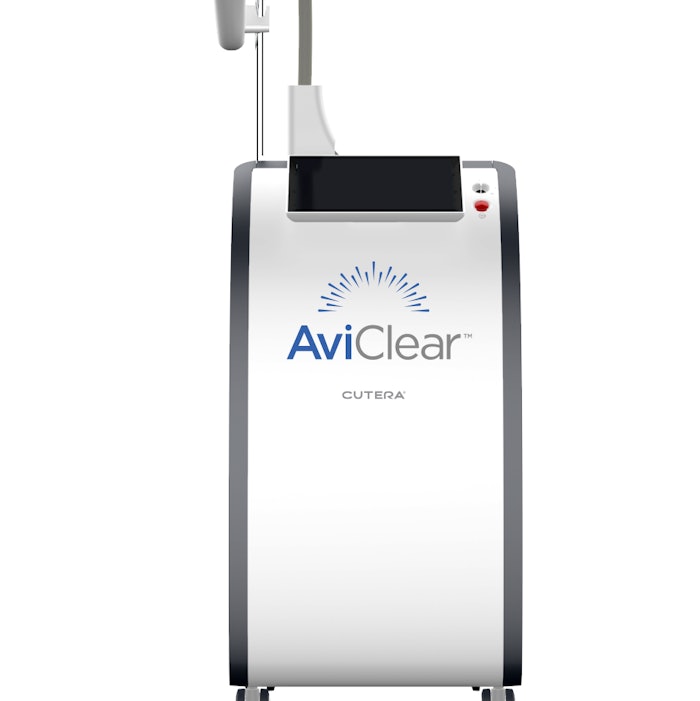 Cutera, Inc. announced that its AviClear energy device has secured clearance from Health Canada for the treatment of acne scars. The device was previously cleared by the U.S. Food and Drug Administration in March 2022.
Related: Cutera Releases Acne Survey Results & AviClear Device
AviClear is a laser treatment for mild to severe acne. Clinical trials cited by Cutera indicated that the device reduced existing acne and produced shorter and less frequent breakout episodes. The device also supported acne clearance results over time, suggesting a long-term efficacy.
"Acne affects so many people—from teens to women in menopause and everyone in between," said Jerry K. L. Tan, M.D., FRCPC. "I am thrilled that AviClear can offer patients a safe, effective, and drug-free treatment option that will help them face the world without the worry, frustration or self-consciousness that often accompanies acne."
David Mowry, CEO of Cutera, said, "We are ecstatic with AviClear's expansion into the Canadian market as an innovative tool for dermatologists and as a treatment that inspires hope for acne patients. Developed with extensive physician and patient input, AviClear is helping to redefine and optimize modern acne care."