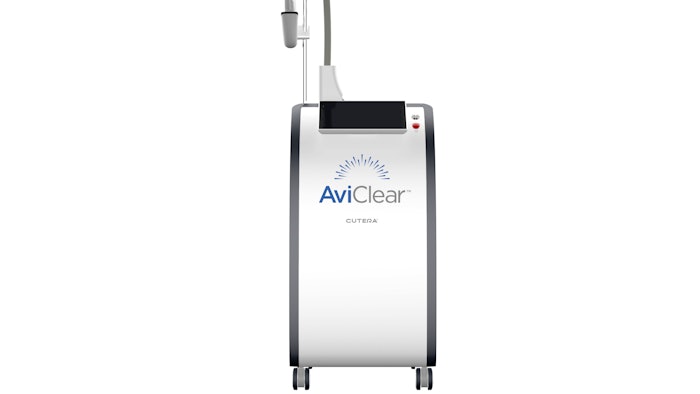 Cutera has received U.S. Food and Drug Administration 510(k) clearance of AviClear, a laser device for the treatment of mild, moderate and severe acne.
The clearance was based on clinical trials showing that future breakout episodes are shorter, less intense and more infrequent following the AviClear procedure. Further, acne clearance results continue to improve over time, demonstrating the long-term efficacy of the treatment. Importantly, the company reports that no pain mitigation was utilized or required by any clinical study participant.
AviClear resolves acne by selectively targeting the sebocytes and suppressing sebum production.
Related: A Sebum-targeting Laser
"Existing device treatments for acne are neither long-lasting nor particularly effective," said Jeffrey S. Dover, MD, FRCPC, board-certified dermatologist and Cutera advisory board member. "Topical therapies yield temporary results and oral medications present several challenges. AviClear offers patients a safe, well-tolerated, drug-free approach with durable results, which significantly shifts the treatment paradigm for acne."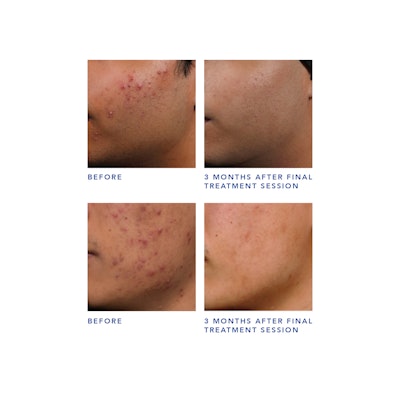 "Physicians and patients have long sought a modern alternative to the acne pills, peels and topicals that have been static for nearly 30 years," said David Mowry, CEO of Cutera. "Developed with extensive physician and patient input, AviClear was created to redefine the treatment of acne – all without a prescription."
AviClear is expected to be made available to physicians throughout the United States over the course of 2022. Doctors and consumers can visit AviClear.com and sign up for updates on product availability and local treatment providers.