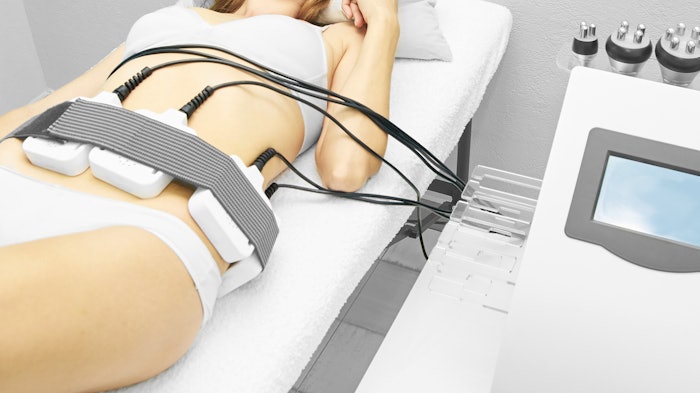 Zion Market Research published its forecast report of the global body fat reduction market, predicting that the market worth, which was $8.3 billion in 2021, will reach $14.4 billion by 2028. The report estimates the body fat reduction global market to grow at a rate of roughly 9.7% CAGR over this period.
Related: Global Aesthetic Services Market to Reach $23.3 Billion

While COVID-19 restrictions negatively impacted the body fat reduction market, the rising problem of obesity, primarily caused by stress, poor eating habits, sedentary lifestyle, lifestyle changes brought about by the pandemic and lack of exercise is expected to encourage significant growth in the market. This is particularly true considering the gradual decrease in active and new cases of COVID-19. The resulting increase in social activity is driving people to look for solutions to reduce excess body fat and feel more confident about their appearance in public. Other highlights of the report include:
The rise in technological advancements in body fat reduction treatment methods such as cryolipolysis, liposuction, ultrasound, lipolysis and laser treatments provide increased options in body fat reduction treatments for self-conscious individuals looking to enhance their appearance, creating opportunities for growth in the market.
North America dominated the global market in 2021 and is expected to continue leading in the market through 2028.
Notable growth is predicted in the Asia-Pacific market due to population increase, improvements in healthcare and the growing number of facilities offering body fat reduction treatments.
The female segment of the market, being generally more conscious of their appearance and willing to consider body fat reduction treatments, is predicted to be the most lucrative.
Related: Medical Spa Market Slated for Robust Growth Worldwide

Read the entire body fat reduction global market report on Zion Market Research's website.