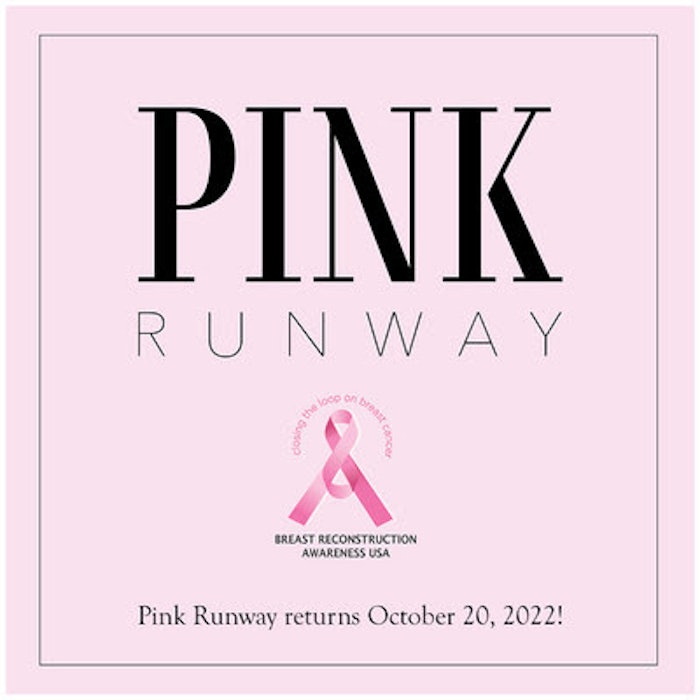 Photo courtesy of Crystal Clinic Plastic Surgeons
Pink Runway Event for Breast Reconstruction Awareness
Crystal Clinic Plastic Surgeons' Pink Runway event will return on Oct. 20, 2022, with an exciting new twist. Rock and roll photographer, Janet Macoska, will cover the event, along with master of ceremonies, Natalie Herbick from Fox8.
The event celebrates and empowers women battling breast cancer with the knowledge to make the best, educated choices for their breast reconstruction surgery. The gathering will feature Crystal Clinic breast reconstruction patients walking the Pink Runway and sharing their breast cancer journey. 
Crystal Clinic plastic surgeons will also be in attendance to provide information about breast reconstruction and to answer attendee's questions.
Related: GetHarley & PCA Skin Partner to Support The Pink Ribbon Foundation
Rock and Roll Photographer, Janet Macoska
"We know our breast cancer survivors are rock stars, so having a notable photographer such as Janet Macoska there to capture the energy and confidence of our patients as they walk the runway is really special," said Lewis Diulus, M.D., plastic and reconstructive surgeon. "Our hope is to educate our guests on the benefits of reconstructive surgery, as we witness the strength and courage of these remarkable women."
Macoska's work has been used on album covers, in magazines and "rockumentaries,"  and is part of the permanent collection of the Rock and Roll Hall of Fame. Herbick, Fox8 news anchor and host of New Day Cleveland, will once again serve as the event's master of ceremonies. 
The ticket sale proceeds will all benefit the Breast Reconstruction Awareness USA Campaign.