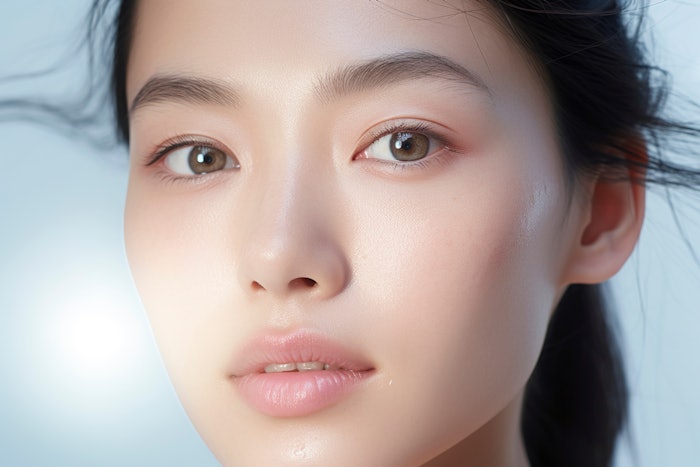 BASF Personal Care's Epispot addresses the root causes of imbalances affecting lipids, microbiota and the skin's natural defense system to reduce skin shine, improve the appearance of facial pores and promote a healthy complexion for consumers of any age or background. 
The ingredient is applicable in face serums, cleansers and makeup formulations. 
A randomized, split-face study with 34 female volunteers that applied an emulsion with 0.2% Epispot and a placebo emulsion twice daily for eight weeks reportedly found that, after 56 days, excess skin greasiness was reduced by 37% compared with the placebo.
At the same time, 88% perceived an immediate matte effect from Epispot, which lasted all day for 78% of the women, per BASF.
All participants stated in a questionnaire that their skin texture was improved, while 90% reported that their skin felt smoother and 88% said that their pores appeared to be tightened.
Furthermore, 90% of study participants said their skin appeared healthier at the end of the application period. 
The effect of Epispot on skin oiliness has been tested using an ex vivo 3D model of the pilosebaceous unit, including the hair follicle, hair shaft and sebaceous gland. This new model makes the 3D skin structure transparent to better visualize skin architecture, per BASF. Combined with advanced microscopic techniques, it allows for an in situ evaluation of the effect of Epispot on skin oiliness at the source.
Epispot comprises an extract of organic Epilobium angustifolium, also known as fireweed or phoenix flower, manually harvested from six sites in rotation in France in compliance with AFC (in English, the French Association of Professional Wild Plants Pickers) guidelines around respectful harvesting of wild plants.
The sourcing strategy is in line with BASF's larger sustainability strategies.