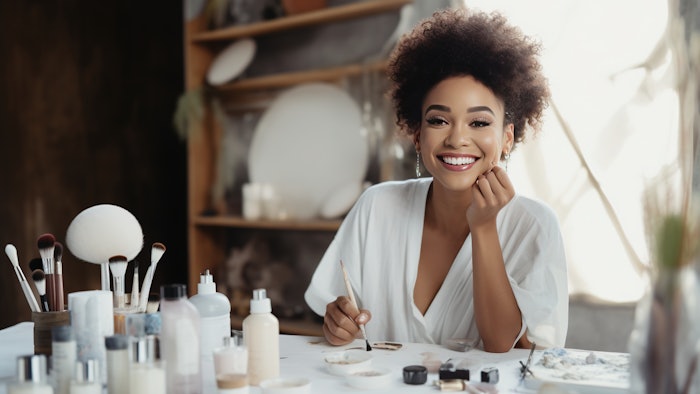 Inna - stock.adobe.com
Yelp's 2024 Beauty and Lifestyle Trends report analyzed millions of Yelp reviews for words, phrases and businesses across beauty and wellness that saw significant interest between 2022 and 2023 to predict the top trends of 2024. These seven trends focus on active lifestyles, retro stylings and various self-care strategies.
Related: 2024's Beauty Trends Are Already Coming True
1. Cold Plunge Therapy
Gyms, spas and physical therapy centers on Yelp are benefiting from muscle recovery trends as active people look for ways to maintain performance while improving their bodies' resilience. Searches for cold plunge therapy increased by 521% on Yelp in 2023 compared to last year, with more clients looking for improved circulation, reduced inflammation and increased energy levels.
2. Sober Options for 'Zillennials'
Gen Z and millennials are embracing alcohol-free drinks, with searches for mocktails increasing 137% on Yelp compared to last year and new openings like New York City's first-ever dry speakeasy, Fat Tiger.
3. Waterless pedicures
Promoted as more hygienic, environmentally conscious and better for nail health, waterless pedicure alternatives are gaining traction, with searches increased by 177% on Yelp compared to last year.
4. Infrared therapy
Infrared sauna therapy is a self-care practice growing in popularity, with a 40% increase in searches on Yelp compared to last year. Infrared sauna therapy promotes increased energy levels, better recovery from hard workouts and improved skin health.
5. Waxing and the '90s Skinny Brow
Searches for waxing services surged nearly 700% on Yelp, with a focus on brow maintenance and brow styling, as well as the resurgence of the skinny brow. With some of the biggest celebrity and beauty influencers embracing styles and fashion influenced by the '90s, Yelp predicts that this style of waxing will see a huge resurgence in 2024.
6. Stretching & Pilates
Stretching classes are becoming a popular alternative to yoga, with a 35% search increase on Yelp for stretching and flexibility training, compared to a 10% for yoga searches. Pilates searches increased by 71% compared to last year, step aerobics were up 54% and Jazzercise increased by 16%, per the report.
7. Vinyl Audio Bars
Vinyls continue to be back in style and now the experience is becoming communal at vinyl audio bars. The bars allow audiophiles to connect and enjoy immersive music together from a variety of genres and eras for self care and community. Searches for listening bars are up 306% on Yelp in the past year, per the report.