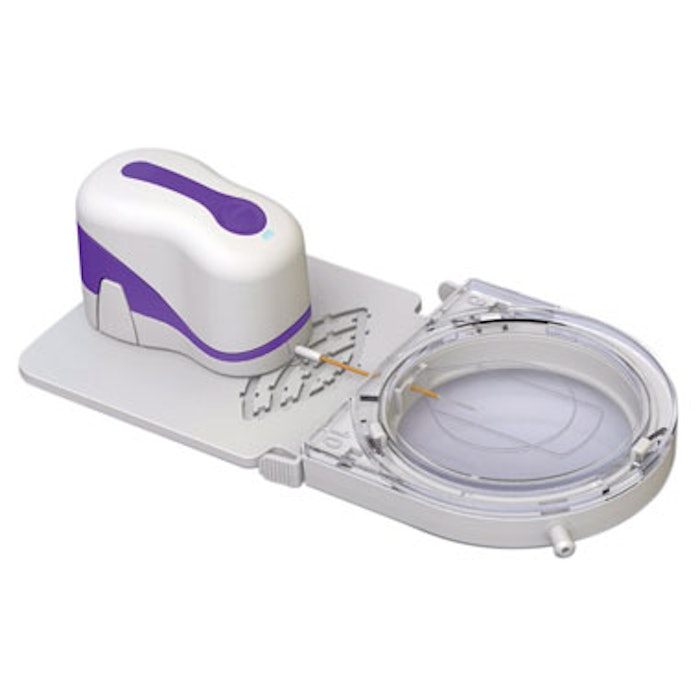 "We finally have a solution for many patients who come in complaining about cellulite," says Daniel C. Mills, MD, director of the Aesthetic Plastic Surgical Institute in Laguna Beach, California, and one of four physicians chosen by Ulthera to work on clinical applications for its latest device, Cellfina.
"I am really excited about Cellfina," says Dr. Mills. "Older devices like the LPG Endermologie worked for some women, but results were temporary. Newer devices like the VASER- smooth and Cellulaze that use energy to cauterize tissue work but can be painful, often requiring general anesthetic."
Cellfina does not rely on energy to detach the fibrotic bands running through the fat layer that cause the dimples we see in cellulite. Instead the device employs subcision. A suction device uniformly draws sections of pre-marked skin up to prevent undulations. While suction holds the skin in place, needle-size blades are used to release the fibrotic bands. Practitioners can vary the depth of penetration of the blades, setting them at either 6mm or 10mm to keep from undermining the skin layer.
"The company now has more than two years of data on Cellfina and patient satisfaction is phenomenal—94% at one year and 96% at two years. My feeling is that since the procedure lasts for two years, there's no reason to believe it won't be permanent," says Dr. Mills.
In a prospective, multicenter U.S. clinical study, 55 patients underwent a single treatment. The Cellfina System improved the appearance of cellulite in 98% of treated patients at two years, according to independent physician evaluators. Importantly, 96% of patients reported satisfaction with their treatment at the two year mark, and noticeable improvement on the Global Aesthetic Improvement Scale (GAIS) was seen in 100% of treated patients at two years.
Originally called the Cabochon System, the device was developed by Cabochon Aesthetics and then acquired by Ulthera, which is now a subsidiary of Merz Aesthetics. On August 3, 2015, Ulthera announced that the U.S. Food and Drug Administration (FDA) has cleared Cellfina for the long-term improvement in the appearance of cellulite on the buttocks and thighs with no loss of benefit for up to two years.
"Most patients find the procedure to be comfortable with mild sedation and topical anesthetic, says Dr. Mills. "And they experience only mild discomfort for a day or so after the procedure, with bruising that can last from 10 days to several weeks depending on the area involved and the patient's individual response."
In the clinical trials conducted so far there have been no serious adverse events. Postprocedure pain is easily controlled with over-the-counter analgesics. Patients can see results within three days. By three months 84% express satisfaction with the procedure, and the satisfaction rate climbs to 96% at two years.
"Most procedures take about 45 minutes, but I have had patients who needed more extensive procedures that can take an hour or more," says Dr. Mills. Prices for the procedure vary by market and by patient from around $4,000 to $7,000.
"Cellfina isn't going to help everyone," he cautions. "Patients with skin laxity are not going to suddenly see tight, smooth skin." Physicians should advise patients that Cellfina will not correct general waviness or ripply skin on the thighs, and that it will address dimpling but not laxness.
And Cellfina may find additional success in the future. "In practiced hands I can see this device being used not only for cellulite on the buttocks and thighs but also to improve indented scars and indentations from imperfectly done liposuction on the hips or abdomen when bands of tissue pull down the skin," says Dr. Mills.
Linda W. Lewis is the contributing editor of MedEsthetics.
Photo courtesy of Merz Aesthetics.