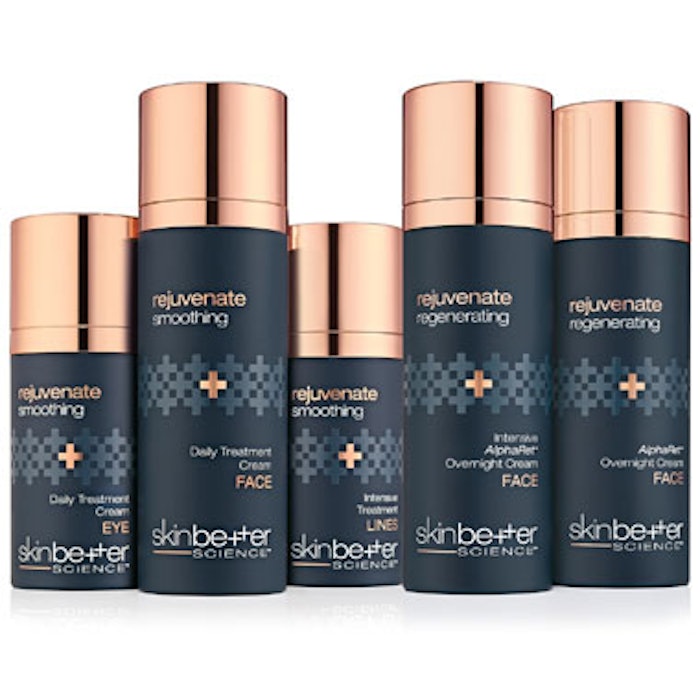 New physician-dispensed clinical skincare company skinbetter science has introduced its first two antiaging collections, The Smoothing Experience and The Regenerating Experience. The company was founded by Jonah Shacknai, a dermatology industry veteran who participated in the launch of Restylane (Galderma).
The Smoothing Experience is a trio of products—a targeted line-filler, an eye treatment and a full-face product—featuring InterFuse technology, a patented transdermal delivery system. The Regenerating Experience features the company's proprietary AlphaRet technology, in which an alpha hydroxy acid and a retinoid are combined through double conjugation into a new molecule. The dual actives are then released through a double hydrolysis process to stimulate collagen production with less irritation.
"We are committed to developing and bringing to market cutting-edge skincare products with unsurpassed effectiveness, safety and elegance and a luxury consumer experience, available exclusively through our authorized physician partners," said Shacknai, who is also the company's executive chairman.
For more information, visit www.skinbetter.com.