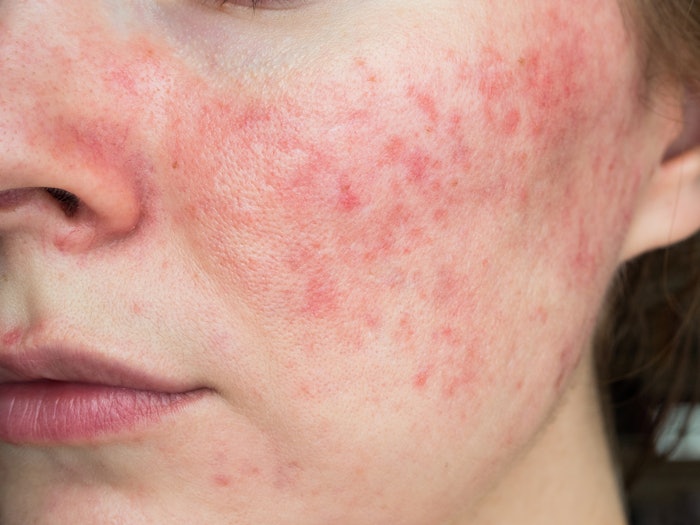 VYNE Therapeutics ZILXI (minocycline) Foam, 1.5% is now available. It was first approved by the U.S. Food and Drug Administration (FDA) back in May 2020 and it is the first minocycline product for the treatment of inflammatory lesions of rosacea in adults.
"Patients and physicians have been seeking new treatment options for rosacea, a condition that can be difficult to treat, leaving many patients dissatisfied and, in some cases, switching treatments multiple times or discontinuing altogether," said David Domzalski, CEO of VYNE. "By combining a unique topical delivery system for minocycline with strong efficacy and tolerability, ZILXI is positioned to address a very challenging skin condition in a way that could change treatment considerations for rosacea."
Minocycline is a broad-spectrum antibiotic, known as tetracyclines with anti-inflammatory properties; their use in some patients is limited due to systemic side effects when taken orally. ZILXI is only to be used on adult patients with pimples and bumps caused by rosacea.
VYNE leveraged its Molecule Stabilizing Technology (MST) platform in ZILXI to deliver the minocycline in a foam-based product with moisturizing ingredients coconut oil and soybean oil.