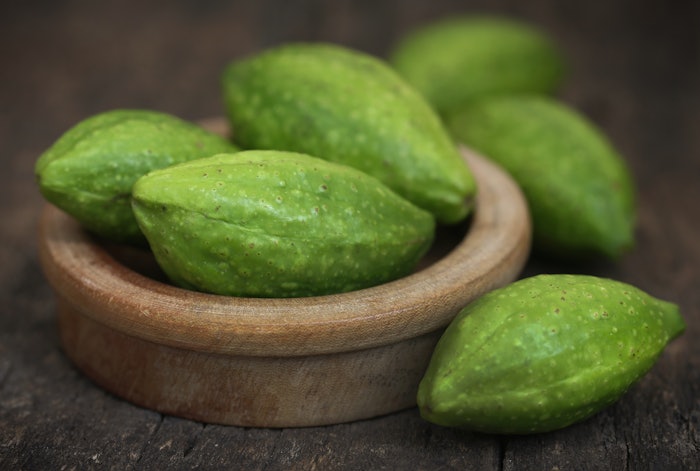 Sytheon's Synastol TC (INCI: Terminalia Chebula Fruit Extract) is derived from Terminalia Chebula (TC), a medicinal plant commonly used in Ayurveda and herbal remedies that has antioxidant, anti-inflammatory and antibacterial properties.
Researchers investigated the effects TC would have on the skin via oral supplementation by conducting a double-blind, placebo-controlled clinical study using Synastol TC. The objective was to determine whether such supplementation could regulate sebum production and reduce the appearance of wrinkles.
Related: Illuminating, Glowing Skin and Deep Oiling for Hair: Google and TikTok Trends
The study included 38 healthy females between the ages of 25 and 65 who were given either a placebo capsule or a 250 mg capsule of Synastol TC twice daily for eight weeks.
The results were as follows:
T

he subjects who took the TC capsules showed a 33% decrease in forehead sebum excretion rate compared to an increase of 29% in the ones who took the placebo capsules at eight weeks (p<0.01).

Cheek erythema showed a statistically significant decrease after eight weeks of taking the TC capsules compared to those who took the placebo.

The interventional group saw a statistically significant decrease in facial wrinkles compared to the placebo group as well.
Based on the research provided, Sytheon concluded Synastol TC oral supplementation is an effective way to reduce facial sebum and improve the appearance of wrinkles.