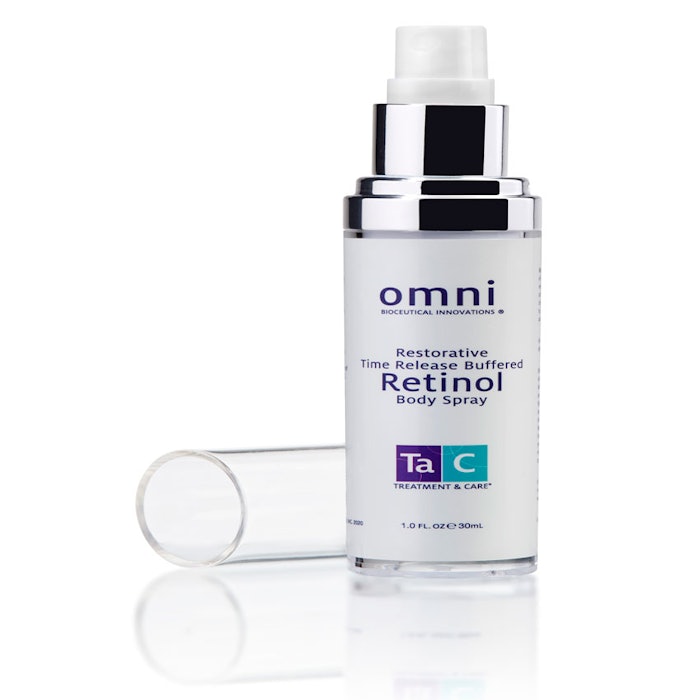 Omni Bioceutical Innovations' Retinol Body Spray has cold-pressed extracts of avocado, chia and concord grape seed that combine to promote the skin's strength, resilience and radiance. It has all the benefits of a traditional medical-grade retinol without the irritation and redness. 
Benefits 
Reduces the appearance of discoloration and dark spots.
Helps loosen visible line and wrinkles.
Corrects signs of damage caused by sun, time and everyday exposure to pollutants. 
Promotes collagen synthesis while enhancing elasticity. 
888-578-3335, www.​omnibioi­nnovations.​com