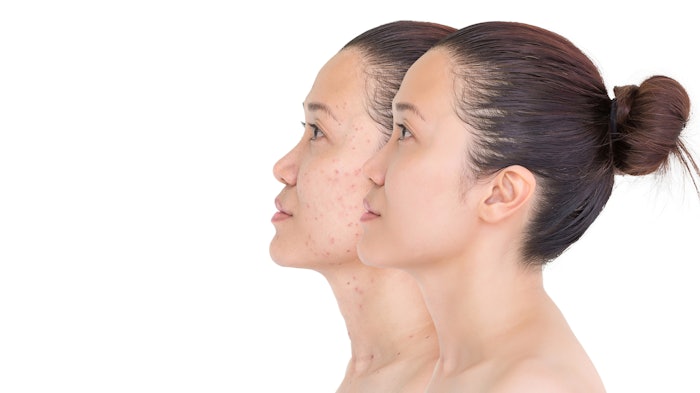 A research team led by Chanida Ungaksornpairote, MD, compared the efficacy and safety of picosecond and Q-switched lasers in treating epidermal and dermal pigmented lesions in Asians. 
The study, published in Dermatologic Surgery (December 2020), enrolled eight subjects with lentigines and six subjects with acquired bilateral nervus of Ota-like macules. The subjects were treated with a picosecond laser on one side of the face and a Q-switched laser on the other side. Assessments on pigment clearance and adverse effects were obtained at zero, four, 12 and 24 weeks after the final treatment.
Clinical improvement differed between the two laser systems at week four, week 12 and week 24 with 85.7% vs. 57.2% of sites showing >50% improvement at six months for picosecond and Q-switched lasers, respectively.
While the picosecond laser was significantly associated with less treatment discomfort, there was no significant difference in the incidence of side effects and healing time. The authors concluded that "the picosecond laser seems to be more effective and better tolerated than the Q-switched laser for the treatment of pigmented lesions in Asians."