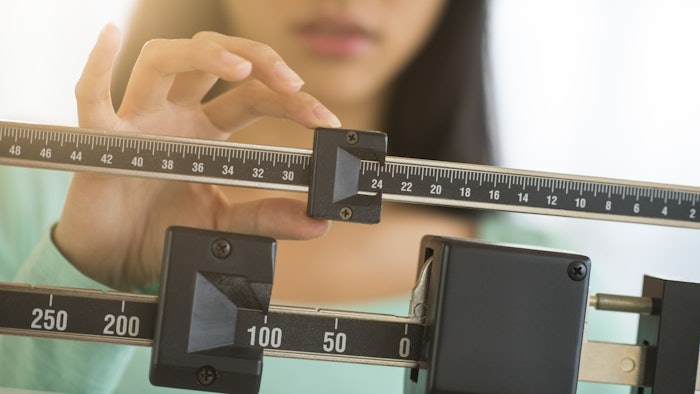 Researchers compared the efficacy of ultrasound cavitation plus radiofrequency (RF) versus cryolipolysis on leptin, insulin, waist circumference, skinfold and body weight in central obese patients. 
The study, published in the Journal of Lasers in Surgery and Medicine (May 2022), found that the combination of cavitation and RF had better results on patients' end results. 
Related: Help Counter Inflammaging with Weight Loss Services
Sixty centrally obese patients were randomly divided into three equal groups: group (1) received cavitation and RF plus a dietary regimen, group (2) received cryolipolysis plus the same dietary regimen, and group (3) acted as the control group and received the dietary regimen only. Leptin, insulin level, waist circumference, skinfold, body weight and body mass index (BMI) were measured shortly before treatment and three months after treatment ended. 
At three months, researchers did not find any statistically significant differences between the cavitation plus RF treatment and cryolipolysis treatment groups on leptin and insulin levels. However, they did find statistically significant differences in waist circumference, skinfold, weight reduction and BMI in favor of group 1. Both group 1 and group 2 showed significant improvement in comparison to group 3 in all outcome measures.
Related: [Podcast] Integrating Weight Management Services
When comparing baseline and post treatment results, there were statistically significant differences in all outcome measures in each group except for leptin level in group 3.
The authors concluded that subjects who underwent ultrasound cavitation plus RF showed better improvement on waist circumference, skinfold and BMI than subjects who received cryolipolysis, except when it came to leptin levels.