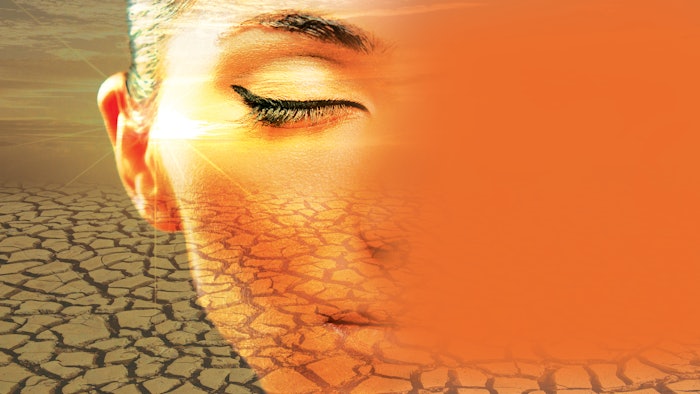 Whilst I will always recommend wearing sunscreen on a daily basis (I've worked with a dermatologist for too long not to), there are specific foods and supplements that we can include in our diets that can help prevent or even reverse damage to the skin from sun exposure.
1. Meal Timing
Before we even think about what to eat to help our skin mitigate the effects of sun damage, recent research shows that when we eat can affect one of our skin's inbuilt sun protection mechanisms. A 2017 study in mice from the O'Donnell Brain Institute and UC Irvine showed that the production of an enzyme that helps to repair UV damage in the skin can be altered when we do not eat in line with a normal circadian rhythm. Whilst more research is needed to better explain these links in humans, the study did show that eating within a normal window (i.e.during daylight hours) could give you better UV protection during the day.
2. Vitamin D
Whilst we know that sunlight exposure can increase levels of vitamin D in the body, vitamin D supplements have also been shown to help reduce levels of inflammation after being burnt by the sun. A double-blind, placebo-controlled study showed that high doses of oral vitamin D administered after sunburn helped reduce the expression of pro-inflammatory mediators and increase the expression of anti-inflammatory mediators in study participants. Additionally, participants experienced reduced redness compared to the control group, showing a correlation with the upregulation of genes related to skin barrier repair.
Whilst this study tested high dose vitamin D after sunburn exposure, a more prudent approach would be to ensure daily optimal circulating vitamin D levels, especially with the majority of the U.S. population being deficient in vitamin D. In our practice we promote the rule of "test, don't guess," as a simple blood test can determine a patient's vitamin D levels and therefore the best type and amount of supplement to recommend.
Continue Reading our Digital Magazine to discover other nutraceuticals to fight sun damage...
Jennifer Hanway is a Board-Certified Holistic Nutritionist, Wellness Expert, Level 2 Bio Signature Modulation Practitioner and Certified Personal Trainer. She has worked globally for some of the top health and wellness companies in the world, includes A list celebrities and members of the British Royal Family as part of her client base and is a sought after wellness speaker and writer. Jennifer also co-created the Regenerative Anti-Aging Program at Russak Dermatology in NYC with Dr. Julie Russak.