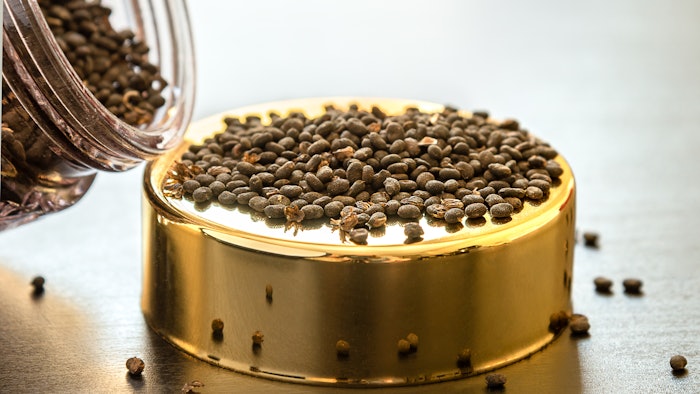 Researchers from Unigen and the SUNY-Downstate Health Sciences University department of dermatology found that topical application of 0.5% bakuchiol can reduce lesions and improve post-inflammatory hyperpigmentation (PIH) in subjects with mild-to-moderate acne vulgaris.
The single center, open-label pilot study, published in the Journal of Drugs in Dermatology (March 2021), evaluated the effectiveness of UP256 cream, a patented topical product containing 0.5% bakuchiol, on facial acne and acne-related PIH. Thirteen subjects between the ages of 12 and 30 years old with Fitzpatrick skin types III–VI and 6-point Investigator's Global Assessment (IGA) scores indicating mild (IGA=2) or moderate (IGA=3) facial acne vulgaris applied UP256 twice daily for 12 weeks.
Assessed outcomes included changes in inflammatory and non-inflammatory lesions as well as a reduction in Evaluator Global Severity Score (EGSS) assessments of acne severity and PIH. After 12 weeks, UP256 significantly reduced the number of inflammatory lesions and improved existing PIH. It was also well tolerated by all study subjects.