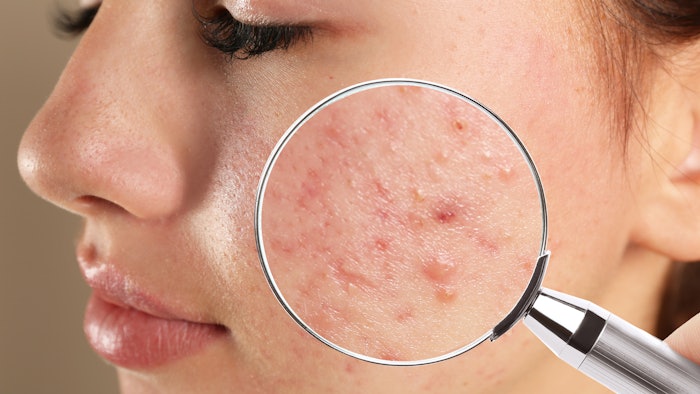 Irma Bernadette S. Sitohang, MD, PhD, Retno W. Soebaryo, MD, PhD and Mpu Kanoko, MD, PhD, evaluated the effectiveness of acne lesion extraction compared to oral doxycycline for the treatment of moderate acne vulagris. The researchers also explored the impact of both treatments on Hypoxia-Inducible factor (HIF) -1 alpha. The results of this study were published in the Journal of Clinical and Aesthetic Dermatology.  
The randomized clinical trial was conducted in two teaching hospitals in 2016. There were 128 subjects (aged 15-50) who completed the study. The subjects had moderate acne vulgaris according to Lehmann grading of acne vulgaris (20 to 100  comedomes and 15 to 50 inflammatory lesions). Subjects were randomly divided into two groups. Each subject in both groups received 0.05% tretinoin cream, applied to the entire face each night and 2.5% benzoyl peroxide gel, applied to acne lesions in the morning and afternoon. One group was also treated with oral doxycycline 100mg once daily and the other was treated with acne lesion extraction performed on all facial lesions every two weeks.  
Related: [Acne] Niacinamide Enhances Efficacy of Benzoyl Peroxide
The patients completed self-assessments. Lesion counts on all lesions (both inflammatory and non-inflammatory) were performed on weeks two, four and six. HIF-1 alpha expression of the biopsied lesions was examined via immunohistochemistry. 
Among the 128 subjects there was a more prominent decrease in inflamed lesions at week six in the lesion extraction group compared to the oral doxycycline group. HIF-1 alpha expresion of the biopsied lesions was found in seven of nine samples taken from the oral doxycycline group, while three of four samples in the lesion extraction group were found negative. 
Related: Revisiting the Skin Health Pyramid
The authors concluded that the acne lesion extraction treatment method proved to be more effective than oral doxycycline. Additionally, HIF-1 alpha expression appeared decrease after acne lesion extraction. Observed side effects in the doxycycline group included nausea, vomitting and abdominal discomfort. The side effects in the lesion extraction group included erythema, local edema, localized bleeding that stopped spontaneously and a weal that disappeared after 24 hours.