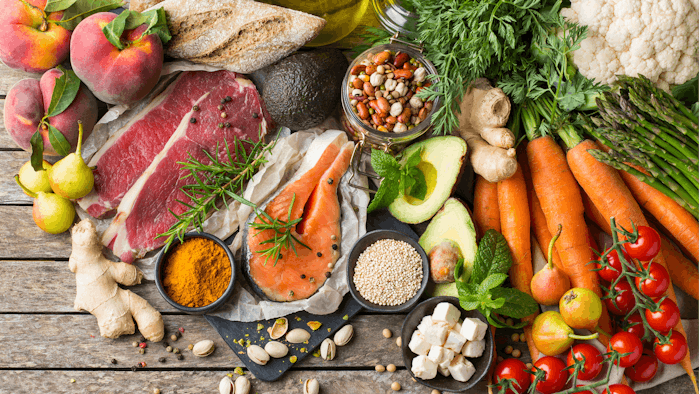 Dietary changes and supplementation for skin disorders is a popular area of research, and the data can be confusing. In an effort to shed light on the role of nutritional supplements and diet in dermatological diseases, Kabir Sardana MD, DNB, MNAMS, and Soumya Sachdeva MBBS, MD, performed a literature review covering the past 15 years, which was published on September 26, 2021, in the Journal of Cosmetic Dermatology.
Related: Eating for Clear Skin
They searched scientific journal databases using the terms "diet in dermatology," "nutrition and skin," "nutritional supplements in dermatology," "nutritional agents and acne," "nutritional agents and alopecia" and "nutritional agents and psoriasis."
They found that, while there are multiple publications on the use of nutritional supplements for amelioration of skin diseases, most of them are based on either associations or in vitro studies. Very few transcend the rigors of a clinical trial or a double-blinded randomized controlled trial.
Related: Fermented Foods Linked to Gut Microbiome Diversity
There is some evidence in acne, psoriasis, telogen effluvium, urticaria and vitiligo. The two diseases with the strongest links to diet include celiac disease and dermatitis herpetiformis. Rosacea has a strong link with certain foods, but the other disorders including melasma and aphthous stomatitis do not have any scientifically validated association with diet.
Related: Diets High in Sugar and Fat May Contribute to Skin Inflammation
Based on their findings, the authors concluded that there are varying levels of evidence with notable associations including: low glycemic diet and acne; fish oil and weight loss with psoriasis; fish oils and probiotics with atopic dermatitis; and vitamins and botanical extracts with vitiligo. In addition, a low histamine diet in urticaria is useful in select cases of episodic urticaria.