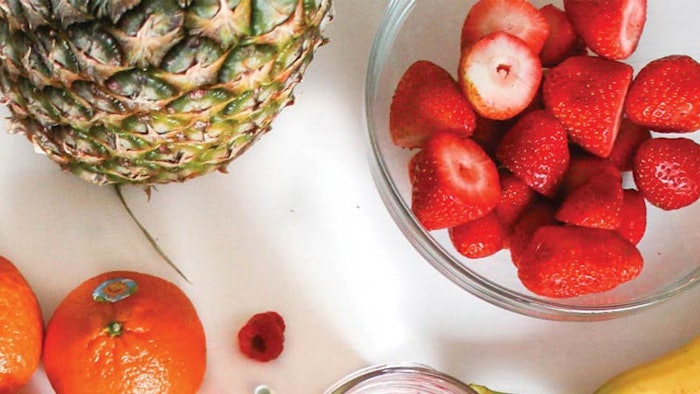 One-year, cross-sectional data from a 24,452-subject observational study provide further evidence of a link between acne and diet. Published in JAMA Dermatology (June 10, 2020), the study was performed as part of the NutriNet-Santé study, an ongoing observational, web-based cohort study launched in France in May 2009. Researchers Laetitia Penso, MSc, et al, of the Mondor Hospital department of dermatology in Paris, asked participants to complete a series of online self-questionnaires to categorize their acne status (never acne, past acne or current acne) and track their eating habits over the course of one year—2018 to 2019.
The authors assessed participants' usual dietary intake at baseline and every six months after enrollment via a series of three nonconsecutive, validated, 24-hour dietary records. Participants were instructed to report all foods and beverages consumed from midnight to midnight, estimating portion sizes from validated photographs or directly in grams or liters. There were 13,128 participants (54 percent) in the never acne group, 9,562 participants (39 percent) in the past acne group and 1,762 participants (7 percent) in the current acne group.
In reviewing the data from all three groups, the researchers found that consumption of milk, sugary beverages and fatty and sugary products were all found to be independently associated with current acne. Greater carbohydrate intake and saturated fatty acid intake also were found to be independently associated with current acne.
Continue Reading on about this study in our Digital Magazine...
Inga Hansen is the managing editor of MedEsthetics.