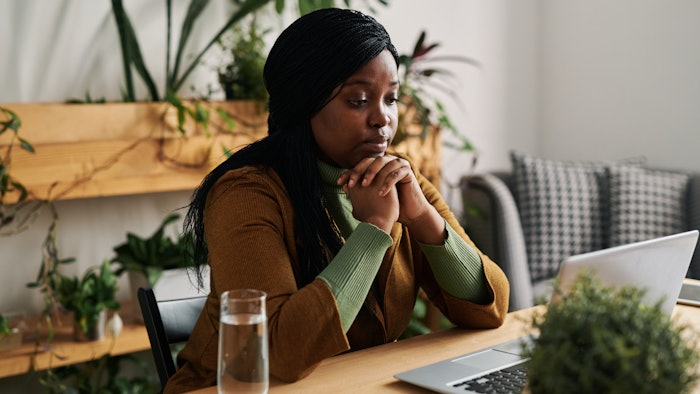 Since the COVID-19 pandemic, more patients are accessing telehealth for virtual doctor visits. According to The Office of the National Coordinator for Health Information Technology (ONC), in 2020, an estimated 100 million U.S. residents accessed their health records online, which can often include abbreviations and acronyms that patients are unfamiliar with.
A May 2022 study published on JAMA Network evaluated how medical abbreviations and acronyms affect patients' understanding of health records. The study, reported by Lisa Grossman Liu, Ph.D.; David Russell, Ph.D. and Meghan Reading Turchioe, Ph.D., RN; et. al, found that expanding 10 common medical abbreviations compared with no expansion significantly increased overall comprehension of the abbreviations from 62% to 95%. The differences were only observed in moderately difficult terms.
Related: Strategies to Improve Patient Satisfaction
This trial used a purposive sample representative of age, gender and race and limited the participants to English-speaking adult patients with diagnosed heart failure. Participants were individually randomized to read clinical text with abbreviations (control group, 30 participants) or with expansions (intervention group, 30 participants).
The abbreviations and expansions were of varying difficulty, as rated by clinicians, and included hrs (hours), M.D. (medical doctor), BP (blood pressure), ED (emergency department), yo (year old), pt (patient), HF (heart failure), hx (history), HTN (hypertension) and MI (myocardial infarction).
Overall comprehension was assessed using the International Organization for Standardization Method for Testing Comprehension (ISO 9186) and defined as the summary score of the total number of abbreviated or expanded terms comprehended.
More: PatientPop Becomes AAD Preferred Provider
The scores were significantly greater among patients in the intervention group who received expansions than among patients in the control group who received abbreviations (95% vs 62%, respectively). Significant differences in comprehension were observed only for moderately difficult terms such as HTN. In a subgroup analysis of control participants, only inadequate health literacy was significantly associated with comprehension of fewer abbreviations.
The findings suggest that ad hoc or automated expansion of medical abbreviations and acronyms can improve patients' understanding of their health information, but the study had several limitations that suggest the results may not generalize to other populations. There was an imbalance in ethnicity among participants and a limited sample size of one disease condition. These steps were taken to isolate the main effect and the study reports that multivariable models that controlled the study group and ethnicity demonstrated the imbalance did not affect the conclusions.