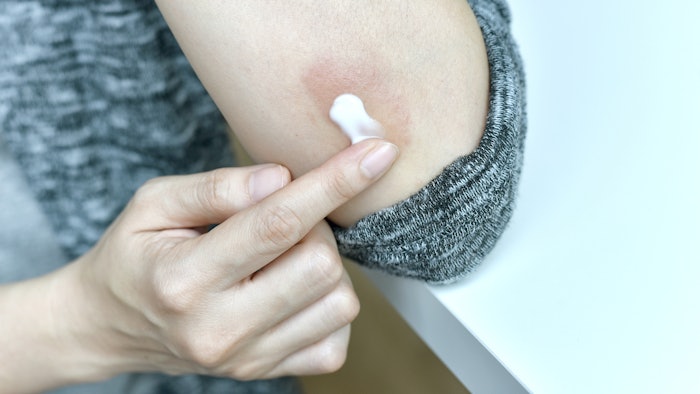 Opzelura Rapidly Reduces Itch in Atopic Dermatitis
Incyte's Phase 3 TRuE-AD trial results published in the September 2022 issue of the Journal of the European Academy of Dermatology and Venereology (JEADV) showed that ruxolitinib cream (Opzelura) demonstrated rapid improvement for eight weeks in reported itch severeness from patients with mild-to-moderate atopic dermatitis (AD).
Related: Amytrx Therapeutics Raises $18M for Therapeutic Interventions of Atopic Dermatitis
As a nonsteroidal, ruxolitinib cream targets the JAK-STAT pathway, which is believed to be a source of inflammation in AD. In the study, patients (total N = 1249; median age, 32 years) were randomized to receive twice daily 0.75% ruxolitinib cream, 1.5% ruxolitinib cream or vehicle non-medicated cream for eight weeks of double-blinded treatment.
Significant Success Rate
The study reports that 80% of patients who applied ruxolitinib cream 1.5% had reduced itch at Week 8 versus baseline, as measured by the itch component in the SCORing Atopic Dermatitis (SCORAD) tool (a 10-point visual analog scale [VAS] that assesses the severity of eczema).
Furthermore, significantly more patients applying ruxolitinib cream achieved a ≥2-point itch reduction (NRS2) within approximately 12 hours and achieved a ≥4-point itch reduction itch (NRS4) by Day 2 versus non-medicated cream.
The median time for the 0.75%/1.5% ruxolitinib cream groups to achieve NRS4 from baseline was 15/13 days, respectively. This endpoint was not reached by the vehicle group.