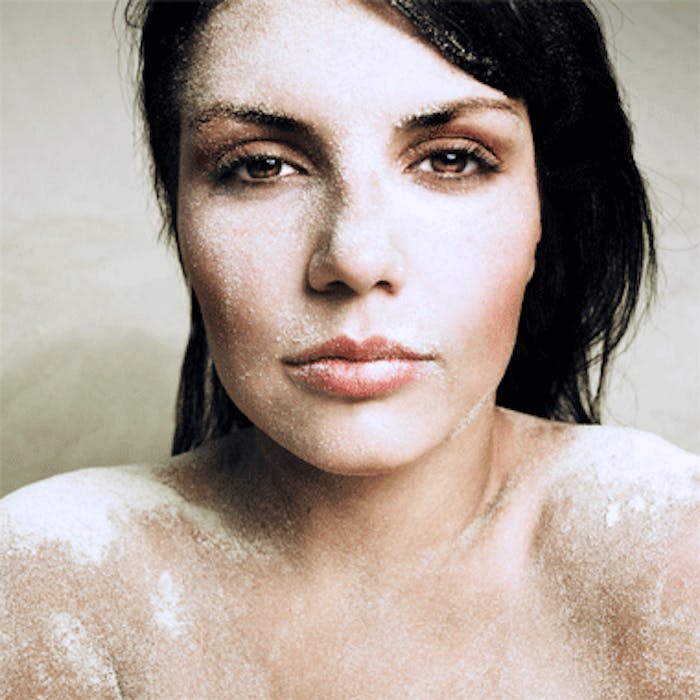 When microdermabrasion first came to the United States more than 20 years ago, there were several early adopters and a long line of skeptics. As with most new technologies, many questioned whether it was a passing fad or a valuable new tool worthy of its substantial price tag. More than two decades later, microdermabrasion devices have become a staple in esthetic and medical aesthetic treatment rooms, thanks to their proven ability to rejuvenate dull skin and stimulate collagen as well as their strong safety profile for all skin types.
The original microdermabrasion systems worked by blowing tiny aluminum oxide crystals across the skin and vacuuming away the debris. Today, crystal-based machines are joined by crystal-free systems with ablative handpieces, hydradermabrasion—which both exfoliates the skin and infuses it with serums—and ultrasonic systems that use cavitation to gently loosen debris and dead skin cells. Next-generation devices have been upgraded to include more ergonomic handpieces and a wider range in treatment settings, allowing practitioners to modify the intensity of treatment, while the equipment itself has become increasingly affordable.
General Skin Rejuvenation
Isabelle DiCostanzo, a licensed esthetician who works with plastic surgeon Rodger W. Pielet, MD, in Chicago, finds that the best patients for microdermabrasion are "people who are looking for a more even skin tone and a nice, rapid exfoliation without any flaking or peeling. [Microdermabrasion] helps clogged pores, revitalizes dull, dry skin, and it helps to regulate thicker, oily skin," she says. "Texture and tone are improved, and that's really what everyone is looking for—simple, glowing skin."
DiCostanzo offers two devices—a crystal-free and a hydradermabrasion system. She notes that microdermabrasion, in general, is "suitable for everyone. It helps to correct most skin conditions. That being said, one treatment is not going to be the miracle patients are looking for," she says. "You need several sessions and you need to treat the skin with every 30-day skin cycle. Within six to nine months, you should see some nice results with visible correction and more vibrant skin."
According to Marc Edward Winer, owner of Marc Edward Skincare in West Hollywood, California, the hydradermabrasion systems—also known as hydrabrasion or "wet microdermabrasion"—offer a gentler exfoliation than dry systems, thanks to the addition of liquid serums, which are applied prior to exfoliating the skin with a diamond-tip handpiece. "The skin becomes wet, which is a little more soothing and comfortable, and people seem to have less redness afterward," he says.
DiCostanzo finds that the hydradermabrasion systems help to plump the skin and—when used in conjunction with hydrating serums—offset some of the drying associated with traditional crystal-based devices. For patients seeking general skin rejuvenation, she often combines microdermabrasion with a post-treatment mask or mild lactic acid gel. "If you do a nice post-treatment mask or lactic acid gel, the skin just glows," she says.
Winer views crystal machines as the most aggressive option for exfoliation. But with adjustable treatment parameters and the ability to perform multiple passes, each of the devices will allow you to obtain the desired results. "They are all designed to make the skin look better and they are safe for all skin types," he says. "The aggressiveness of the treatment is based on how we use them. There is a way to make microdermabrasion safe for someone with rosacea, and there is a way to make it aggressive enough for someone who has thicker, rougher, more oily skin."
Image copyright iStockPhoto.com
[pagebreak]
For patients with sensitive skin, DiCostanzo chooses hydradermabrasion. "I've had the experience where I start the treatment and the skin doesn't respond well," she says. "It reddens too quickly. These patients are often smokers. My choice, then, is to do hydrabrasion, which still has a diamond tip for exfoliation, but I add the serum first and then run the tip over the wet skin."
"If someone has super-sensitive skin or rosacea, ultrasonic is the gentlest option," says Winer. "But you can also use the wet microderm with a hyaluronic acid serum. You would use the vacuum on a low setting and only make one or two passes vs. four or five."
Tackling Pigmentation
The exfoliating action of microdermabrasion helps to reduce areas of hyperpigmentation, but it needs the support of other modalities to achieve optimal results. "I like to combine microdermabrasion with light, modified peels, especially if there is a lot of pigment that needs to be corrected," says DiCostanzo. "Sometimes hydroquinone is needed along with the treatment to fade the pigmentation." She performs the peel at the same time as the microdermabrasion. "After I do the microdermabrasion, I apply a light, modified Jessner peel in the areas where the skin needs more boosting," she says. "However, the patient is going to experience a lot of flaking, and some people don't want to do that unless they have a few days off."
Diminishing Acne Scars
The exfoliating action of microdermabrasion can help reduce the appearance of acne scars by stimulating collagen production and smoothing the rough edges of deep scars. "I find the crystal and crystal-free systems are more efficient for acne scars than the wet systems," says Winer. "And it requires multiple sessions, with the client coming in anywhere from once a week to once a month."
DiCostanzo does not perform microdermabrasion on patients with active acne or those with very thin skin, while Winer will work with active acne patients using the ultrasonic or hydrabrasion systems. "The stimulation of the pustules with the crystal microdermabrasion may aggravate the acne. In these cases, I might treat it with some topicals and the ultrasonic system or the wet microderm, because you can infuse the skin with a salicylic acid topical," he says.
Winer offers eight different microdermabrasion devices in his skincare clinic and finds that having multiple machines helps in fine-tuning his treatment options and attracting and retaining new clients. "I tell clients that we can try a different device each month when she comes in so she can see what she likes," he says. "Some clients prefer one over the others; some like doing something a little bit different each time."
Once specific skin concerns have been addressed, DiCostanzo recommends that patients come in at the start of each new season for a maintenance treatment. "Four times a year is not a terrible intrusion on most people's budgets and time," she says. "We can also evaluate the products the patient is using and recommend new products if they've hit a wall with their current regimen."
Inga Hansen is the executive editor of MedEsthetics.