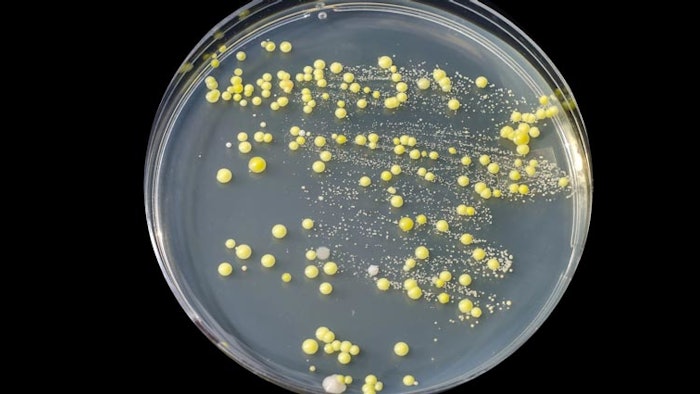 Scientists at the Technical University of Munich (TUM) discovered that enzyme treatment helps to identify bacteria living on the skin, according to an article on Technology Networks. In many skin diseases such as atopic dermatitis and acne, the bacterial layer protecting the skin is damaged. The goal of the experiment is to learn the effect skin bacteria has on skin disease.
Related: Diets High in Sugar and Fat May Contribue to Skin Inflammation
Past efforts by dermatologists to investigate the composition of the microbiome have struggled due to bacteria's variable reproductive activity. In conventional cultures grown on agar plates, not all bacteria thrive and multiply equally well. As a result, some slow-growing species can be overlooked entirely. The article states that the study is led by Dr. Martin Köberle and Dr. Yacine Amar, both part of the group at the Clinic and Polyclinic for Dermatology and Allergology at TUM.
They used a special characteristic of the enzyme benzonase to develop a method for removing the DNA non-target species in cooperation with an international, interdisciplinary team. The characteristic destroys the nucleotide chains that carry hereditary information in all living things by breaking them down into short fragments. Only live bacteria whose DNA is protected by an outer cell wall escape destruction by the enzyme.
Related: 7 Fall Skin Care Trends Include the Skin Microbiome, Peels and Dense Formulas
Dr. Amar says, "Our experiments showed that, with this method, we can indeed fully eliminate the non-target DNA and select the skin microbiome. The process then used – known as 16S sequencing – yielded a highly precise picture of the composition of the intact bacteria."
According to the article, Dr. Köberle is confident that this approach will also play a key role in future research, saying, "The enzyme-based selection of living skin bacteria can help us to find microbial biomarkers for certain dermatological illnesses and also to identify the bacteria that have a positive influence on the course of the disease. Perhaps they will be used in treatments one day."