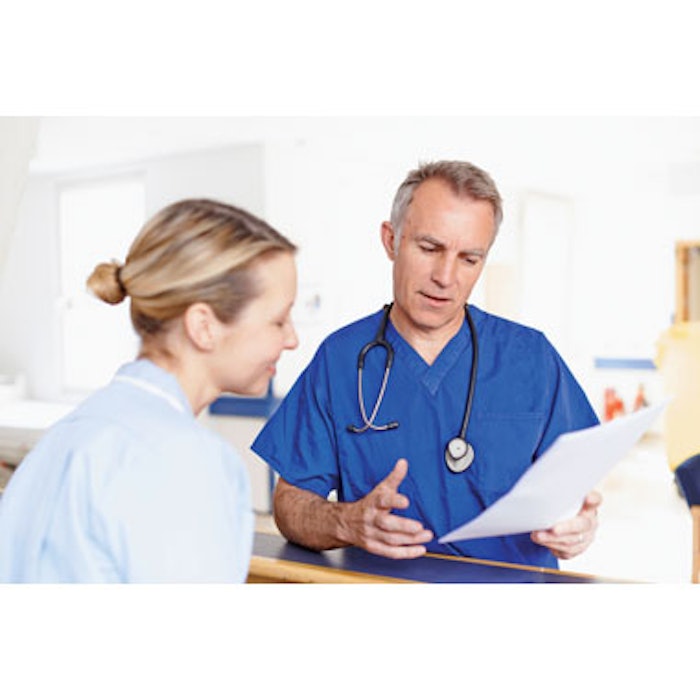 As technology and medicine have evolved together, the vital role nurses play in health care has expanded dramatically. This is especially true in aesthetic medicine, where nurses regularly perform dermal filler and neurotoxin injections, carry out laser treatments and take a more active role in patient consults.
Historically, and with limited exceptions, nurses are dependent medical providers, meaning that they work in conjunction with physicians and medical facilities. Rarely are they able to practice medicine independently.
As demand for cosmetic medicine has grown, nurses have been called upon to perform noninvasive treatments in addition to more traditional functions, such as assisting in surgeries and providing postsurgical care. And, as early entrepreneurs—especially from the business sector—expanded into laser centers and medspas, they started
directly employing nurses to deliver medical treatments. The perception became that it is legally supportable for nurses to perform these services without a traditional
employment arrangement with a physician or medical facility. In most instances, however, it is not.
In order to perform medical procedures, nurses should have a written agreement with a physician—it may be a direct employment agreement or an independent contractor agreement. Another important aspect of the nurse/physician relationship is that the physician (or their appropriate medical entity) be the person or entity that pays the nurse. A non-physician-owned spa may employ nurses, but not for the delivery of medical or cosmetic medical procedures.
Many nonmedical facilities have attempted to circumvent the legal requirements by hiring a medical director to supervise the nursing component of the facility. This is an improvement, but it does not alter the fact that nurses are dependent practitioners. In fact several states, including California, have specifically stated that such arrangements are not enough to satisfy the legal requirements that enable nurses to perform laser and many injectable filler procedures absent the appropriate employment/contractor relationship with a physician.
When a nurse is employed by a physician, however, the situation is dramatically different—they are able to perform aesthetic medical procedures under physician supervision and delegation guidelines.
NPs and Advanced Care Nurses
Further complicating the conversation is the growing number of mid-level providers in cosmetic medicine. Physicians assistants and nurse practitioners (NPs) are
much more prevalent today, and their certifications—in many states—allow for more independent decision making than a registered nurse. In addition, almost half of the states have expanded the scope of the nursing practice, while others are currently analyzing the relationship in an effort to determine whether further expansion is appropriate.
Image copyright Getty Images.
[pagebreak]
For example, New York state recently passed the Nurse Practitioners Modernization Act, which eliminates both the need for a written, collaborative agreement between an NP who runs her own facility and a physician and the previous requirement for a retrospective chart review every three months. In Minnesota, NPs can now diagnose, write prescriptions, order tests and refer patients. Michigan is also in the process of expanding the scope of practice for NPs. If Senate Bill 2 passes, they will be able to diagnose and treat patients without direct physician supervision.
Under most current state laws, advanced care nurses may perform acts of medical diagnosis, deliver treatment and prescribe medications. This is important to medical aesthetic facilities, since many states now require that cosmetic patients have a "good faith" examination prior to their procedures. However, even this expansion of the scope of nursing does not enable them to perform medical procedures without the appropriate arrangement with a physician in most states. Even when there is a legal arrangement, the nature of the physician/nurse relationship should be identified in a protocol that maps out the medical duties to be performed and the conditions for their performance. The physician should prepare these protocols, review them with the medical staff and update them as new procedures and devices are brought into the practice.
The proverbial bottom line is that if you are practicing medicine or utilizing medical devices, you must strictly adhere to the scope of practice guidelines for your licensure. With limited exception, registered nurses are not permitted to practice medicine apart from a traditional physician or other appropriate medical facility. At the same time, states are expanding the scope of practice and decreasing supervision guidelines for nurse practitioners. Compliance actions in the medical aesthetics industry are on the rise—this mandates even greater care in reviewing and formalizing your current business arrangements.
Image copyright Getty Images.
Padraic B. Deighan, JD, PhD, is president of Aston McLaren, a medical and spa consulting firm, and the former president and CEO of DermAmerica, the nation's largest network of dermatology and plastic surgery centers. Contact him at 877.557.9669, www.medicalandspaconsulting.com.