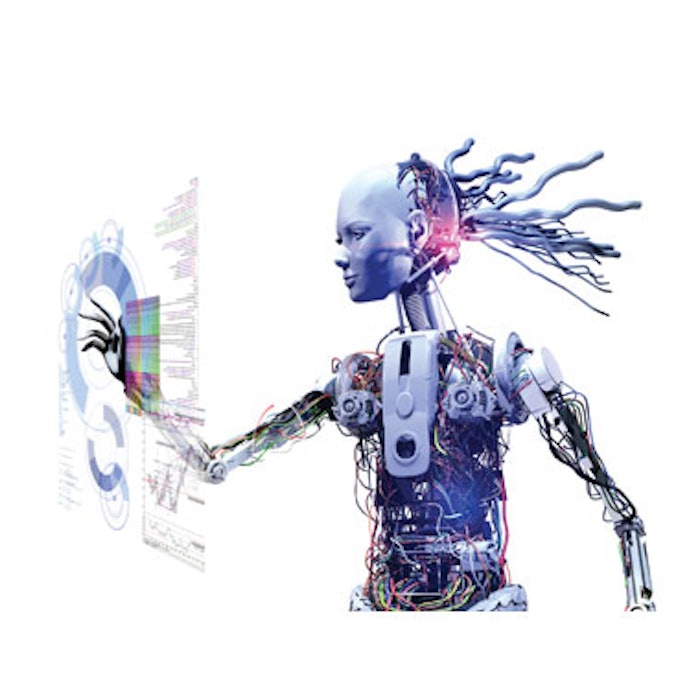 More and more private practice owners are integrating comprehensive search engine optimization (SEO) techniques and strategies into their respective facilities, and for good reason. In order to remain competitive and attract the best leads with the highest conversion rates, practices have to get their names in front of prospective patients—and that means establishing a place at the top of search engine rankings.
Many practice owners and managers view SEO as an additional or optional facet of practice marketing. This thinking is outdated and potentially damaging to your overall business model. As the metrics used by search engines to determine rankings are constantly evolving, businesses can no longer devote a minimal amount of time to monitoring and developing SEO strategies. Tactics like bombarding your readers with keyword-laden content may have been effective in the past, but today search engine giants like Google are looking at myriad factors as they determine which businesses will show up on search results.
Whether you are a beginner just trying your hand at SEO or a seasoned veteran familiar with all of the small nuances of digital marketing, one aspect remains constant—SEO is always changing. Following is an outline of the most effective, current strategies for improving SEO—including mobile advertising, online listings and data analysis—as well as the best methods for improving your rankings.
The Power of Webmaster Tools
One practice that digital agencies and SEO thought leaders employ to keep up with site performance is Webmaster Tools. Webmaster Tools is a free service from Google that provides useful information to help you run your website more effectively. To access Google Webmaster Tools, visit www.google.com/webmasters/tools and create a free account to add your website. The program scans your site for any crawl errors that Google bots may encounter when accessing your site, allowing you—or your SEO specialist—to see how your website is being viewed in the eyes of Google. By regularly checking your site through Webmaster Tools, you can fix potential problems before they adversely affect your ranking.
Another strategy is link building—SEO specialists raise the visibility of websites and web pages by natural linking to other industry leaders. To gain the most benefit, you want to create exterior links to other industry leaders from your own site and have other sites carry links back to yours. To link to other pages, simply insert a hyperlink into your website copy that will bring readers to related online articles or websites. Then, develop relationships with other people and associations within your industry and ask them to share links to your content on their sites as well. Guest posting or linking your site to influential bodies within your industry helps to disperse your content to a wider audience, which gives your practice name more credibility within the industry and in the eyes of search engines. Within the medical aesthetic industry specifically, guest posting to leading bodies such as JAMA Dermatology, the Day Spa Association or the Medical Spa Association can bring qualified readers to your posts and, ultimately, your website.
Optimizing for Mobile Users
In April 2015, Google released an update that ranks websites based on mobile-friendly interfaces. This change was prompted by consumers' increased use of mobile devices to search online. According to www.business2community.com, nearly one billion consumers are now using smartphone technology to access the Internet. Ignore this large demographic and you're missing a huge opportunity to capitalize on potential leads.
Under Google's new ranking system, websites that are not optimized for mobile users may see a significant drop in web traffic and positioning on search engine results pages (SERPs). Experienced search engine optimizers stress that the terms "mobile accessible" and "mobile friendly" are not synonymous with one another. Just because a website can be accessed on a smartphone or tablet doesn't mean that Google would define the site as mobile friendly.
Almost every website can be accessed via a search on a mobile device, but multiple factors including images and site speed can alter the appearance and usability. Mobile websites that load slowly or are cumbersome to navigate turn away potential patients, and these consumers are unlikely to seek out your page on a desktop after a poor mobile experience. Tablet- and mobile-friendly websites give you the benefit of appealing to users anytime they are connected to the Internet and also increase the likelihood that potential patients will actually interact with your site when they initially come across it.
Photo copyright Getty Images.
[pagebreak]
Maintain Online Listings
As important as it is to ensure that all users—regardless of device—can reach and interact with your website easily, it is even more important to take considerable measures to drive consumers to your site. This helps with both online brand building and search engine rankings, because SEO is split into two components: on- and off-page SEO. You should strive to optimize the content and visibility of your site, while simultaneously working on the back end to drive more traffic to the site. One of the best off-page SEO tactics used to build brand reputation and entice users to your website is online listings.
Online listings are websites that provide basic overviews, contact information and customer reviews of businesses for consumers searching for products and services in their area. Submitting to online listings can be a lengthy process, but having consistent, relevant and positive information that is widely available to audiences builds your reputation, which then translates into a better foundation for Google to recognize your website as a useful destination for potential customers. Some of the most important sites to list on include Yelp, Google+, Yellow Pages and social media sites like Facebook. On each of these pages, your business will want to list the address, phone number, and hours of your practice, as well as any services offered. This information will encourage clients to contact your business once they come across your listing on their searches. Www.businessinsider.com recently reported that the latest Google update places positive emphasis on businesses that have a Google+ profile. Note that incorrect or inconsistent online listings may cause Google to lower your site's ranking.
But online directories and review sites impact more than your rankings. Research from www.searchengineland.com shows that 88% of customers read online reviews prior to soliciting a business. This demonstrates the importance of ensuring that all of your listings are up to date and provide accurate, meaningful information to potential patients. Therefore, I caution against trusting an outside agency or in-house web specialist with monitoring and maintaining your online listings without oversight.
Track Your Data
Online listings and mobile optimization are two tools that can help increase a practice's bottom line and grow its online branding, but data analysis is the backbone of digital marketing. Tracking data, such as the number of people visiting your site, where they are coming from, and which visitors are reaching out to your practice and becoming patients, is what allows your business to adjust to trends and stay ahead of the pack in attracting new business. Identifying and partnering with a thought leader in the SEO industry or hiring an employee with specific training in SEO and digital marketing can help ensure that your practice is adapting to changes in search engine ranking systems and not reacting to them in a constant game of catch-up.
Digital marketing through SEO remains a fundamental building block for practice growth. Staying on top of changes and trends requires commitment, but the return on investment is indisputable. The time and effort devoted to optimizing web pages, increasing the focus on mobile devices, monitoring online listings and analyzing the immense amount of incoming data all leads to a more informed understanding of one's own business and consumer base. Possessing this knowledge gives your practice the ability to adapt and change alongside the ever-evolving SEO landscape and positions you at the forefront of your field.
Francis Acunzo is the founder of REACH Digital Summit and president of Acara Partners, a business and marketing consultancy for medical cosmetic practices. Contact him at 203.488.0028, www.reachdigitalsummit.com.
Photo copyright Getty Images.