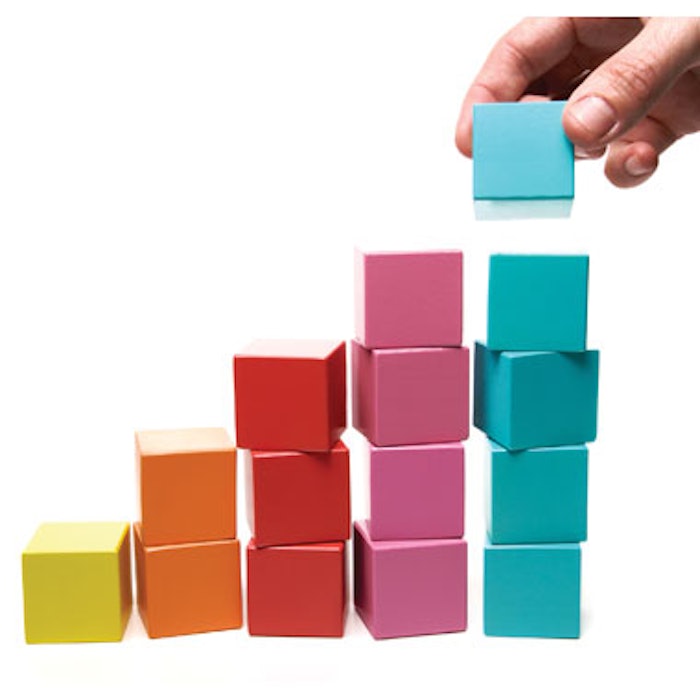 My team and I visit medical aesthetic practices and medspas nationwide on a regular basis. Frequently, we are there to assess the business and help it grow its presence within the local market. Almost 100% of the time, the quality of clinical services is outstanding; however, the quality of the customer service is only fair.
We find that customer service issues at medspas and aesthetic practices are often difficult to fix because they stem from deep-rooted customs or practices that have long been part of the business' operations. So how do you create a stellar experience that encourages patients to not only refer their friends and family, but also rebook for future care? You must establish a customer-centric team and practice philosophy.
Aligning Your Business
To become a more customer-centric organization, you must view and define your business strategies through the eyes of your patients. All businesses operate to produce a profit, but profit is not the purpose of a successful practice; it is the outcome of a successful practice. The purpose is to provide high-quality services and procedures with a focus on safety and care offered in a comfortable setting.
When you have patients who are happy with their results, the staff and the environment in which their care was delivered, you earn returning patients who become ambassadors for your aesthetic practice. These ambassadors increase sales more cost effectively than any other marketing avenue. Hence, customer service and patient satisfaction need to be the center points of all business decisions. This holds true for all eight of the key functional areas of your practice: human resources, operations, accounting, sales, marketing, facility, information technology, and research and development. Because those at the top define a practice's culture, the physician-owner must lead with this in mind.
Customer-Focused Leadership
What do customer-centric leaders (CCLs) do differently than non-customer-centric leaders? First, they use very specific language. For example, when a front desk receptionist requests to leave an hour early to run errands, instead of saying, "Your shift ends at 5:30 p.m., and it's your responsibility to be here until that time," a CCL would say, "Many of our patients reach out to us at the end of their work day, and without the proper desk coverage we won't be able to provide the same level of customer service."
In addition, a CCL needs to coach and mentor every employee to help them embrace the mindset of customer centricity. If you see or hear an employee acting in a customer-centric manner, immediately point out that moment of success: "Jane, it was great the way in which you checked with Dr. Smith to see if she would stay later to accommodate our patient."
The second strategy for implementing a customer-focused culture is training. A CCL needs to show, not just tell, their team what excellent customer service looks like. Script each key interaction (telephone, greeting, providing directions to the waiting area, etc.) that your team has with your patients. Then, hold a team meeting where everyone takes part in role-playing the scripts. Ask for recommendations and keep your staff focused on the end goal of creating a more customer-centric organization.
After this training session, implement a fun incentive program to reinforce the objectives of the training. Each time you catch someone being customer-centric, hand them an incentive. This could be a $1 bill (make sure you keep a stash in your pocket) or a $5 gift card to Starbucks—anything that you feel will be fun and provide incentive.
Photo copyright Getty Images.
[pagebreak]
If you really want to get creative, develop a system to track customer service. Create a checklist of protocols that must be adhered to for each patient at the end of their visit. This list should include items such as: recommend home care, book next appointment, confirm best time for a follow-up call, etc. Then, enter a service into your POS system called "happiness," for example. If the team is able to completely check all items on the list upon checkout, then ring up happiness on the patient's ticket. This can then be tracked through your POS system.
The third strategy to implement is integration into your overall practice management protocols. View every business decision based upon the customer: hours of operation, quality of care, accounting practices and principles, phone system, staffing levels, equipment purchases, facility management and so on. Each time you make a business decision, ask yourself and your team this question: "With this decision will customer service improve, remain the same or be reduced?" Based upon the answer to the question, you will have your decision. For example:
When deciding upon the hours of operation for your medspa or aesthetic practice, think in terms of what is convenient for your patients rather than what works best for you. If early evenings or weekends are better for most patients, then you should be open to adjusting your hours to accommodate them.
If your accounting practices result in a lengthy checkout, identify ways to simplify the process. Either gather more information upon check-in or at the time the appointment is booked. If needed, make a POS change to a more efficient system.
Many practices control their overhead by minimizing front desk staffing. Although you may think you are saving money, in the long run you are stepping over dollars to pick up dimes. Telephone calls that go unanswered, long waits on hold, slow check-in/out processes and overworked, stressed out front desk staff all reduce your income and increase the likelihood of costly mistakes.
Pay attention to the small details within your facility, including the amenities within your restrooms, the cleanliness and maintenance of your carpets, and the upkeep of walls, doors and baseboards. Consider adding fresh flowers and make sure your reception area and retail sections are neatly arranged with well-merchandised product displays. These small details speak volumes about how much you care.
It isn't easy to become a customer-centric organization, but the most successful cosmetic practices and medspas understand the importance of this concept and will tell you that the cornerstone of their success is their focus on customer service and patient satisfaction.
Francis Acunzo is the founder of REACH Beyond Marketing and Acara Partners, a business and marketing consultancy for medical cosmetic practices. Contact him at 203.488.0028, www.reachbeyondmarketing.com.
Photo copyright Getty Images.