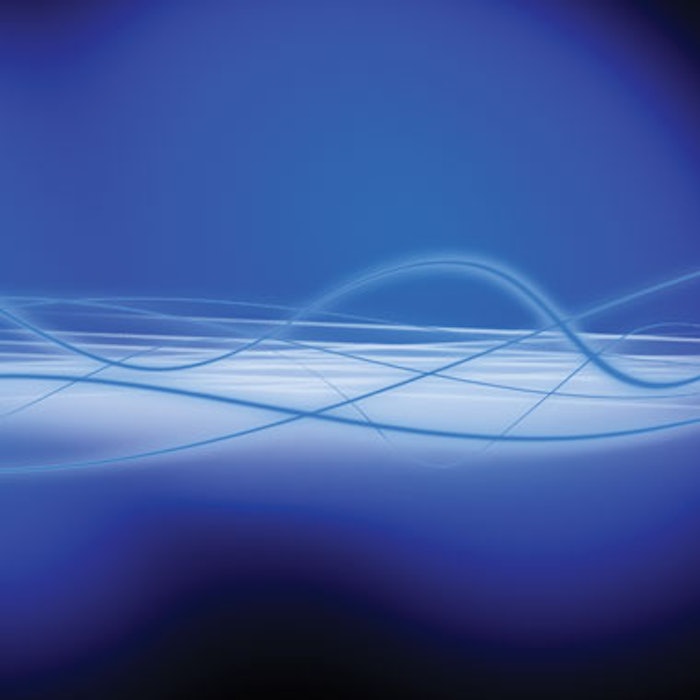 Among the latest tools in minimally invasive aesthetic medicine are fractional radiofrequency (RF) devices, which excel at addressing acne scarring, striae and mild to moderate wrinkling in patients of all skin types. Fractional RF uses an electrode matrix designed to create zones of thermal wounds surrounded by unaffected tissue. Like fractional lasers, the thermal wounds stimulate dermal remodeling while the healthy surrounding tissue helps promote healing. Some of these devices employ microneedles designed to deliver RF energy to specific dermal depths while decreasing damage to the epidermis.
Fractional RF is a relatively new technology pioneered in Europe and Asia. In September 2008, the Syneron eMatrix became the first FDA-approved bipolar RF-based device to offer skin resurfacing similar to fractional lasers. Its fractionated handpiece consists of 64 electrodes in a disposable applicator tip. The company's ePrime—now called Profound—the first fractional microneedle RF device to receive FDA approval (December 2010), uses a microneedle electrode array to deliver bipolar RF energy directly to the reticular dermis with minimal disruption of the epidermis. Both noninvasive fractional RF and minimally invasive fractional microneedle RF devices have been shown to produce visible volumetric skin changes and new restructured collagen in the deep dermis.
Fractionated RF devices tend to fall between nonablative and ablative fractional lasers in terms of efficacy and downtime; they also offer some unique benefits to patients and practices.
Following are four major considerations that will affect whether a practice should adopt this fast-developing technology.
Better Results for Some
"We began using microneedle radiofrequency devices in the fall of 2013 and find they are becoming increasingly important in our practice," says E. Victor Ross, MD, dermatologic surgeon at Scripps Clinic Carmel Valley in San Diego. "The first factor in deciding whether to purchase one of these devices is to assess your practice demographics, especially the number of patients with acne scarring and stretch marks.
"Patient satisfaction levels are highest among patients with acne scarring," Dr. Ross continues. "That is where we get our best results with microneedle RF devices. Skin tightening is more unpredictable, both in what we can achieve and in how patients see the results."
Girish "Gilly" Munavalli, MD, medical director and founder of Dermatology, Laser & Vein Specialists of the Carolinas in Charlotte, North Carolina, considers fractional RF specifically for defects of the dermal skin layer, such as acne scars, striae, wrinkles and skin laxity. "Fractional RF devices—especially microneedle devices—can percutaneously, nonselectively heat the dermal layer in a direct fashion with minimal impact on the overlying epidermis," he says. "Advantages are direct thermal heating with a precise on and off mode, which allows for complete and rapid control of the heating process. Another advantage is that RF energy is 'colorblind' and can safely treat skin of all colors, regardless of the amount of pigment or water in the epidermis."
Photo copyright Getty Images.
[pagebreak]
The reduced risk of post-inflammatory hyperpigmentation (PIH) in darker-skinned patients was a key selling point for Neil Sadick, MD, clinical professor of dermatology at Weill Cornell Medical College and founder of Sadick Dermatology in New York City. "Fractional microneedle RF is a better fit for our practice because it can be used to treat all skin types I-VI for acne scars, fine to moderate lines and wrinkles, hyperpigmentation/melasma and skin laxity," he says.
Due to the depth of penetration of the microneedles, "patients need some anesthesia or the procedure can be uncomfortable," says Joely Kaufman, MD, associate professor of dermatology at the University of Miami Miller School of Medicine and director of Skin Associates of South Florida. "We use a topical lidocaine mixture and patients do well."
While topical lidocaine may be enough in most cases, patients undergoing deeper treatments or treatment on larger areas of the body may experience increased pain and bruising, cautions Dr. Ross. "A topical will work on small areas at minimal depths, but with larger areas we use regional blockers and even tumescent anesthesia," he says. "We also use a Zimmer air cooler and occasionally oral medications such as Valium."
A Go-To Device for Acne Scars
A review of nonablative and microneedle RF treatments for acne scars conducted in September 2014 (B.J. Simmons, et al, Clin Cosmet Investig Dermatol, 2014) concluded that fractional bipolar RF and fractional microneedle RF devices offered the best results in the resolution of acne scars, improving cosmetic appearance by 25% to 75% in an average of three to four treatments.
"We use fractional microneedle RF devices for acne scars more than anything else and are getting 30% to 70% improvement after three sessions," says Dr. Ross. "Results are better than what we see with nonablative lasers with little or no downtime, and most importantly there is minimal risk of PIH, even among patients with darker skin. Patients with lighter skin who can afford 7 to 10 days of recovery and are willing to accept slightly higher risks can get better results with an ablative laser, but we've found it is valuable to be able to say, 'Here's an alternative, a less invasive needle device that can accomplish some of the same things with little downtime and little PIH risk.'"
Dr. Sadick also prefers RF for acne scar treatments. "We find fractional RF is definitely better than lasers for treating acne scars in darker skin types," he says.
Research from Japan (C. Kaminaka, et al, J Dermatol, June 2015) showed good results in 23 patients with atrophic acne scars and mild to severe acne on both cheeks after five fractional RF treatments (eMatrix). Mild scars showed marked improvement and even moderate scars were significantly improved in 57% of treated areas with minimal side effects.
Photo copyright Getty Images.
[pagebreak]
In an Israeli study of 20 patients with depressed acne scars treated with a non-insulated fractional RF treatment system (Intensif, EndyMed), 95% showed some improvement with 55% reporting good to excellent improvement. The only reported side effect was redness that subsided in a day or two. The study was published in June 2014 in the online Journal of Cosmetics, Dermatological Sciences and Applications.
Cost-Effective Equipment
The good news is that fractional RF devices tend to be cheaper than lasers in general because production costs are lower and they do not require expensive, complicated optics. They are also fast. Trained practitioners can perform a full face and neck treatment in less than 15 minutes. The ability to vary energy delivery, pulse duration, depth of needle penetration and number of passes enables physicians to customize treatments for individual patients.
Those shopping for a device will want to compare maximum power levels, pulse times, cost of consumables and, for microneedle devices, the type of needles and range of needle depth.
"The evenness and uniformity of the energy delivery along the treatment area is important as well as visual/auditory feedback to let the user know when target temperature has been reached," says Dr. Munavalli. "For microneedle RF devices, having a thermocouple to monitor the temperature generated by the pairs of needles in the specific array is necessary to accurately deliver energy. You must be able to adjust energy pulse and depth of needle penetration into the skin in order to heat the appropriate level of the dermis. Cost of disposables should also be considered as these are typically multi-treatment regimens."
Be aware that treatment-related pain can be an additional issue. "When purchasing, understand that pain during the procedure can be a limiting factor with some of these needling devices," says Dr. Kaufman. "Since a few of them have been too painful to use without regional anesthesia, be sure to demo the units to see which ones are tolerable."
Today, there are multiple fractional RF devices available. Dr. Munavalli uses the eMatrix and the Lutronic Infini, which was FDA approved in July 2013. Dr. Ross has three systems in his practice: the Infini, the Invasix Fractora and the Intensif.
Dr. Kaufman currently uses the Infini. "The Infini has adjustable needles reaching depths of up to 3.5mm. In addition to reaching significantly deeper into the skin where the collagen production actually takes place, the needles are insulated except at the tips where energy is released in a very precise manner," she says. The needles are also thinner than those in many devices—just 200µm in diameter. It offers a maximum power of 50W at level 20 and exposure times ranging from 10ms to 1,000ms.
Dr. Sadick uses both the Venus Viva (Venus Concept) and the Intensif. "I prefer non-insulated needles, because I find there is less bleeding and bruising," he notes.
The Intensif received FDA approval in March 2014. The handpiece, which works with the EndyMed PRO device, utilizes an array of 25 sterilized, gold-plated microneedles to deliver RF energy in a fractional pulse mode using a unique algorithm. Practitioners can adjust the depth of needle penetration, energy level and pulse duration over the course of the treatment. The ability to combine the Intensif handpiece with the existing range of 3DEEP skin tightening and fractional skin resurfacing handpieces allows providers to treat multiple concerns with one system.
Photo copyright Getty Images.
[pagebreak]
A multicenter study presented at the 74th annual meeting of the American Academy of Dermatology by Michael Gold, MD, et al, showed that 100% of 48 patients treated with the Intensif saw improvement in skin texture and fine lines and wrinkles following three treatments to the face and neck; 86% of patients reported that the procedure met their expectations.
The newest device, the Venus Viva, was approved in May 2015. The Viva combines Nanofractional RF and proprietary SmartScan technology in a 160-pin array, delivering 62mJ per pin up to 500µ deep. Varying energy density enables both epidermal ablation and dermal coagulation for effective skin resurfacing with minimal pain. The Venus Viva is portable, boasting the largest variable treatment area and highest heat capacity in the industry, consistent selectional dermal heating and controlled coagulation.
Combination Treatments Enhance Results
A significant benefit to fractional RF devices is that they can be used in combination with other modalities to offer optimal outcomes.
"At times we like to combine the fractional RF with something like IPL that will get rid of skin dyschromia and small broken vessels. Improving the overall look of the skin helps patients recognize the skin tightening, and we have also found greater patient satisfaction when we offer RF in combination with IPL," says Dr. Ross. "We use fractional microneedle RF right after IPL for red and brown spots. The patient sees immediate results from the IPL and after a time sees tightening from the RF."
Dr. Sadick notes that fractional microneedle RF can be used to deliver platelet-rich plasma (PRP) or drugs into the dermis. He also uses the device in conjunction with some fillers.
At least one small study (Seo, et al, J Cosmet Laser Ther, 2013) has shown that fractional microneedle RF can be combined with stem cell-conditioned media to improve skin rejuvenation. Fifteen women were included for a split-face comparative study with a blinded response evaluation. One side of each subject's face was treated with fractional RF alone, and the other side was treated with fractional RF plus stem cell-conditioned media. Patients received three sessions at four-week intervals. The stem cell-conditioned media provided a synergistic effect, significantly improving skin roughness, and histologic examination revealed a marked increase in dermal thickness and collagen content. Side effects were minimal.
Manufacturers are also working to combine RF with other types of energy. For example, Israeli-based Pollogen launched the Pollogen Divine at Cosmoprof Asia in November 2015. The Divine adds ultrasound to its fractional RF microneedle platform, which improves the absorption of active ingredients. Pollogen was recently acquired by Lumenis, which has not released information on when, or if, the device might be available in the U.S.
But the growth of fractional RF devices and treatments in the U.S. suggests that we will continue to see new and next-generation devices designed to provide better results for a broad range of indications.
Linda W. Lewis is the contributing editor of MedEsthetics.
Photo copyright Getty Images.