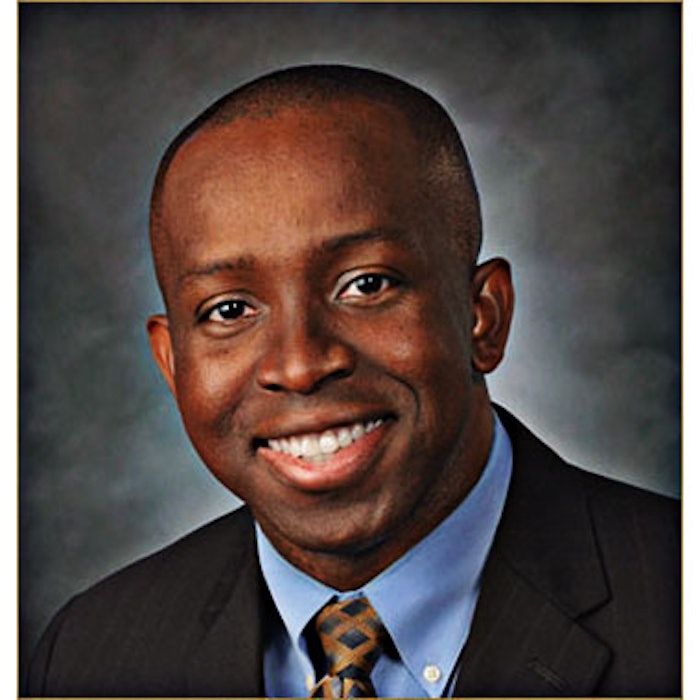 Making a prospective patient feel special may seem simple enough, but accomplishing that when they are one of hundreds that reach out to you each month can be a bit more challenging. Front desk training is crucial to managing such a large amount of traffic—something Stanley Okoro, MD, of Georgia Plastic & Reconstructive Surgery in Atlanta has learned firsthand.
Since launching the practice in 2010, Dr. Okoro has utilized social media marketing, television and radio appearances, a professionally developed website, and personal outreach in his local community to grow his patient base. After just six years in private practice, during which he experienced continuous growth, his office is now logging more than 10,000 website visitors and receiving over 700 phone calls and completed contact forms each month.
In order to reap the benefits of this broad marketing reach while still maintaining the personal connection he seeks to develop with each patient, Dr. Okoro has developed what he calls "The Georgia Plastic Way"—an organized method of patient engagement that treats every inquiry as serious and valuable.
Six full-time staff members are charged with answering the practice's eight phone lines and responding to email inquiries in a precise manner. New members of the customer service team are required to familiarize themselves with prescribed videos and books on how to interact with customers in a professional yet personal way. In addition, each new hire goes through training that includes shadowing an experienced staff member for one to two weeks before directly interacting with prospective patients on their own.
"The staff is representing my practice. We don't bring them in and just have them answer calls," says Dr. Okoro. "They learn how we answer the calls. It doesn't matter where you came from or how you answered calls before; this is how we do it."
When answering phones and emails, staff members follow a detailed script that outlines a number of responses to common inquiries. Each phone conversation begins with the greeting, "It's a great day at Georgia Plastic. How may we enhance your look so you can enjoy your life?"
While Dr. Okoro encourages every practice to adapt its messaging to its own authentic character and desired image, he asserts that any successful greeting must include an upbeat and unrushed welcome to the practice, and must express a genuine interest in servicing the individual needs of the person on the other end of the line.
"We want to connect with every person who contacts or enters our office on some level," he says. "That is part of our greetings and our consultation practices—we are going to be honest and transparent with the patient at every transaction point."
The day after undergoing a procedure, patients receive a follow-up phone call from the practice, and staff is instructed that no patient should ever leave Georgia Plastic without scheduling their next visit.
Dr. Okoro credits his practice's continued growth to excellent staff and this emphasis on front desk training, honest dialogue and post-appointment contact with patients. He also acknowledges the importance of promoting one's brand in multiple places to establish credibility. But it is ultimately the level of care that will set your practice on the path to success.
"What's most important to us is good old-fashioned word of mouth from basic excellent patient care. When you take care of people, they remember and tell their friends and family," he says. "When a patient trusts you, they can refer you; trust, referral and return."
Though Dr. Okoro now has thousands of loyal patients from all across the world, he never takes a single one for granted. That's just The Georgia Plastic Way.
Krista M. Thomas is a freelance writer based in Berkeley, CA.