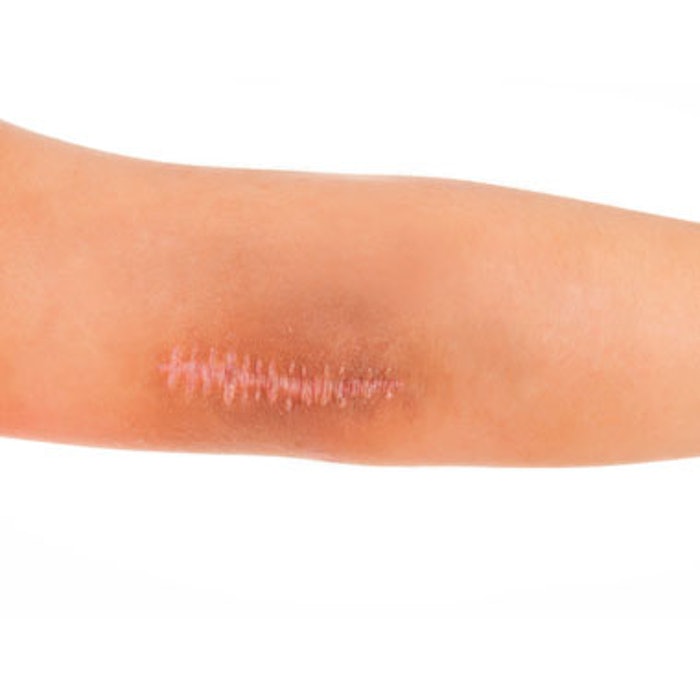 Fractionated Er:YAG offers statistically significant superior outcomes in scar revision when compared to fully ablative Er:YAG, according to a new study published in Lasers in Surgery and Medicine (November 2016).
W. James Tidwell, MD, et al, enrolled 20 patients undergoing excisional dermatologic surgery in a split-scar study. All wounds were older than eight weeks but less than one year old. One half of the scar was treated with fully ablative erbium-doped yttrium aluminum garnet (Er:YAG) laser and the other half was treated with fractionated Er:YAG. The scars were treated at monthly intervals for three months, then followed up one and two months after the last treatment. The patients as well as a panel of dermatologists blinded to the lasers evaluated the scars using the Patient and Observer Scar Assessment Scale (POSAS).
Both groups observed a superior outcome with the fractionated Er:YAG laser (58.1%) compared to the fully ablative Er:YAG (32.5%). Patients reported no difference in the level of pain between the two lasers, and they overwhelmingly preferred the fractionated Er:YAG laser (94%) to the fully ablative laser.
Photo copyright Getty Images.