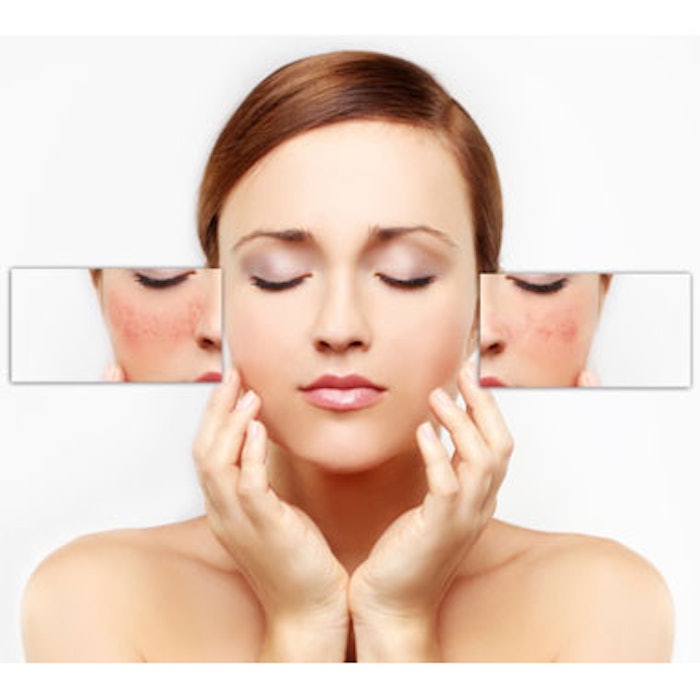 A recent study published in Dermatologic Surgery (February 2017) evaluated the efficacy of radiofrequency (RF) in the treatment of rosacea compared with pulsed dye laser (PDL).
For the randomized, controlled, split-face study, researchers Sue-Jeong Kim, MD, et al, enrolled 30 patients with rosacea: 20 with erythematotelangiectatic rosacea (ETR) and 10 with papulopustular rosacea (PPR). The subjects received three treatment sessions at four-week intervals, with follow-up continuing until four weeks after the last treatment. Efficacy was assessed by rosacea severity score, erythema index, lesion counts, physician's subjective evaluation and patient satisfaction.
RF and PDL resulted in significant improvement in severity scores and erythema; 70% of the patients receiving RF showed a clinical improvement of > 50%. No significant difference was noted between RF and PDL treatment in ETR, however RF treatment led to a significantly greater decrease in papulopustular lesion count and rosacea severity score in PPR compared with PDL treatment.
Photo copyright Getty Images.