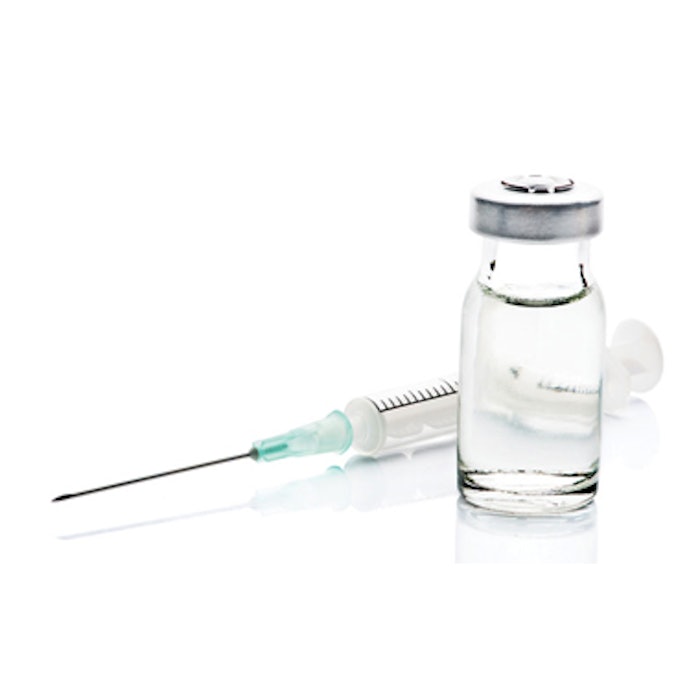 While the aesthetics industry has been focused on new botulinum toxin products and dosing strategies geared toward increasing longevity of results, a new company Bonti has been developing EB-001, a serotype E botulinum toxin that moves in the opposite direction. "This molecule is very similar to the existing botulinum toxin serotype A products in terms of mechanism of action, however, it has two differentiating factors. One, it takes effect much faster—in less than 24 hours—and the other difference is its two- to four-week duration of effect," says Fauad Hasan, CEO of Newport Beach, California-based Bonti.
The company believes that EB-001 can act as a complementary product to existing aesthetic injectables, particularly for patients who desire a faster effect and as a touchup between regular visits. But its most promising niche will likely be in the areas of musculoskeletal pain management and surgical scar reduction. "There is a unique opportunity in pain management because this is an injectable drug that is non-addicting and acts locally, so it could help to reduce the use of opioid drugs," says Bonti's chief medical officer, Susan Abushakra, MD. "It will have good use in any surgery where you are manipulating muscle, whether it's abdominoplasty or augmentation mammoplasty, because it reduces the muscle spasms that are the main source of pain for patients following surgery. It may also be used around incisions to reduce visible scarring."
Bonti has completed a Phase 2 clinical study of EB-001 for the treatment of glabella lines and is currently conducting a Phase 2 trial for pain relief following implant mammoplasty. "The first study included 42 subjects with moderate-to-severe glabella lines treated in seven ascending-dose cohorts," says Dr. Abushakra. "We found very good safety and tolerability all the way through to the maximum dose. About 80% of patients in the four highest dose cohorts responded with a two-point improvement on the wrinkle scale, and we didn't have any cases of ptosis, which means the product is well-behaved in its diffusion characteristics in the forehead."
The mammoplasty study will include 45 to 60 subjects and likely be followed by an abdominoplasty study. "This is our second pain model," says Hasan. "We have a panel of advisors from the plastic surgery specialty, and they view EB-001 as a potential, better alternative to muscle relaxants, such as Robaxin and Flexeril, which are the first line of defense for treating pain following mammoplasty and abdominoplasty."
The company, which presented data on EB-001 at Plastic Surgery The Meeting in Orlando, Florida, in October, is aiming to submit a new drug application (NDA) to the U.S. Food and Drug Administration in 2019 for aesthetic indications with the goal of bringing the product to market as early as 2020. "On the pain management side, we are expecting to have the data from our Phase 2 mammoplasty study by the end of the year, and the NDA filed in 2020 with the goal of commercialization by 2021," says Hasan.
Inga Hansen is the executive editor of MedEsthetics.
Image copyright Getty Images