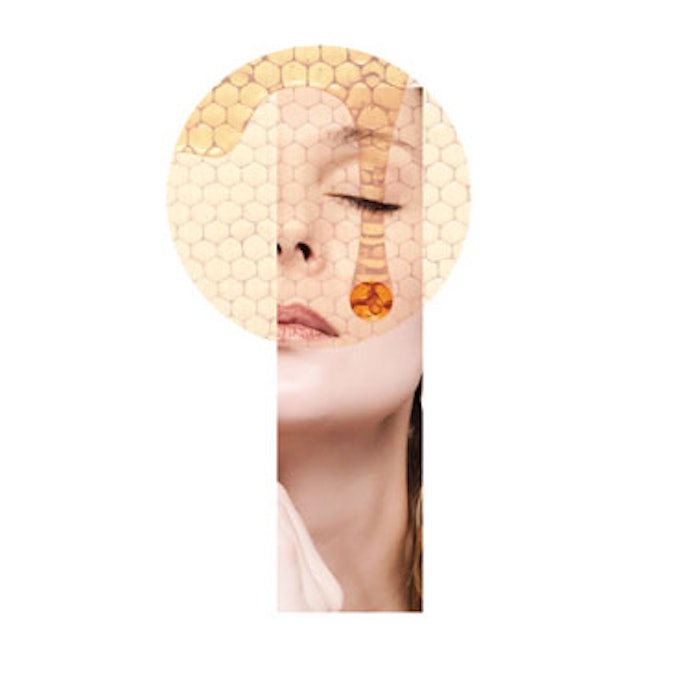 Laser-assisted drug delivery is being used in multiple specialties to improve outcomes and enhance the efficacy of topical medications. In aesthetics, practitioners are delivering topicals, such as platelet-rich plasma, active skincare ingredients and prescriptions, including minoxidil and bleaching agents, through the microchannels created by fractional ablative laser and microneedling. "You can use vitamin C, retinoids, bleaching agents for melasma, stimulatory agents like PRP for both facial rejuvenation and hair growth, and also delivery of minoxidil after creating laser holes," says Neil Sadick, MD, of Sadick Dermatology in Manhattan. "It's a more direct, targeted delivery of the actives so they should have greater biological activity, theoretically."
We spoke with aesthetic physicians to determine where they are using laser-assisted delivery of topicals in their practices and which indications have the most evidence of efficacy.
PRP for Healing
Platelet-rich plasma (PRP) applied immediately following microneedling and fractional ablative laser treatments has been touted as a treatment for hair loss, skin rejuvenation and acne scarring. In November 2018, Facial Plastic Surgery Clinics North America published a review of laser, microneedling and PRP for skin rejuvenation and repair. Authors Karam Badran, MD, and Vishad Nabili, MD, found that, in all controlled studies, patients prefer their outcomes with PRP compared to treatment without PRP. "Patient satisfaction is better when they receive PRP, across the board," says Dr. Badran, chief resident of head and neck surgery at the UCLA David Geffen School of Medicine.
But what happens when you look at histology vs. subjective patient reports? Three studies that included histology evaluated through biopsies taken one month after treatment revealed increased collagen production in areas treated with either laser or microneedling followed by topical application of PRP.
"A 2011 paper by Na, et al, published in Dermatologic Surgery found that four weeks post-CO2 fractional laser with topical delivery of PRP, the epidermis is thicker, collagen is better organized and there is a greater number of fibroblasts compared to laser with topical saline," says Dr. Badran.
A 2012 study by Shin, et al, also published in Dermatologic Surgery, compared erbium fractional laser with PRP for facial rejuvenation to laser treatment alone. "They found the same thing—significant increase in fibroblasts, significant increase in dermal/epidermal junction length and an increased ratio of collagen on the PRP-treated areas," says Dr. Badran.
The third paper that included histology (Min, et al, Lasers in Surgery and Medicine, 2017), a split-face study of atrophic acne scars, compared CO2 laser with PRP injection to laser with saline injection. "The histology showed an increased number of fibrogenetic molecules that contribute to increased thickness of skin and improved skin repair," says Dr. Badran.
While the objective, histological findings are promising, he notes that the biggest advantage to adding PRP for patients is a reduction in downtime. "Is there an improvement in youthfulness following laser with the adjunct of PRP? Yes," he says. "But PRP also improves post-treatment downtime."
In the study by Na, et al, the authors used Canfield facial analysis software to measure erythema and melanin. They found that four weeks post-treatment, the PRP-treated areas had less erythema and a lower melanin score than control.
"Another study of atrophic acne scars, by Gawdat, et al (Journal of Cosmetic Dermatology, 2013), showed that when PRP was delivered both intradermally and topically after laser treatment, the duration of redness with PRP vs. saline was reduced from 9 days to 8 days. Swelling was reduced to 7.3 days compared to 8 days and crusting was reduced to 7.1 days compared to 7.8 days," says Dr. Badran. "How important is that to a patient? If they can go back to work or go out socially one day sooner, that matters, and it increases their satisfaction with the treatment."
El-Domyati, et al (Journal of Cosmetic Dermatology, 2017) and Ibrahim, et al (Journal of Dermatologic Treatment, 2017) documented similar reductions in downtime when PRP was applied topically following microneedling.
"For El-Domyati, et al's 2017 split-face study, they performed six microneedling treatments followed with topical PRP or microneedling alone for atrophic acne scars," says Dr. Badran. "Histology of the PRP-treated side demonstrated increased epidermal thickness, collagen density and improved collagen organization. They also saw earlier resolution in erythema, edema and crusting in their combination therapy group."
The Ibrahim, et al, split-scar study found that microneedling followed by topical PRP reduced post-treatment erythema from six days to four days and edema from three days to one day.
PLLA for Plumping
The topical use of poly-l-lactic acid (PLLA, Sculptra, Galderma) following CO2 fractional laser first gained prominence with the publication of a June 2014 study of atrophic acne scars by Jill Waibel, MD, and David Ozag, MD (Dermatologic Surgery). The authors were able to improve scars by more than 33 percent thanks to the up-regulation of new collagen synthesis created by both the laser and PLLA application. And their histology revealed that the topical PLLA did indeed penetrate the skin through the microchannels created by the laser.
Based on these findings, Omer Ibrahim, MD of Chicago Cosmetic Surgery and Dermatology in Chicago, launched a study of fractional CO2 laser and topical PLLA for lip lines. The study was performed with Skincare Physicians in Chestnut Hill, Massachusetts, and published in the January 2019 issue of Dermatologic Surgery.
"We used the same technique that Waibel and Ozag developed," says Dr. Ibrahim. "We pre-treated the skin using the fractionated CO2 laser at 5 percent to 10 percent density. Then immediately applied a thin layer—just a few drops—of the PLLA. Once within the pores, the PLLA acts as a collagen biostimulator, stimulating the endogenous production of collagen."
Ibrahim and his team treated 15 patients—13 completed the study. "We took standardized photos and sent each photo for computer analysis," he says. "The software did an analysis of the severity of the lines based on three measurements—number of lines, length and depth."
Following three treatments spaced eight weeks apart, there was a mean improvement of 50 percent in wrinkle severity. "The results showed about 20 percent improvement after the first treatment, 40 percent improvement after the second treatment and one month after the third treatment, there was a 50 percent reduction in wrinkles," says Dr. Ibrahim.
The key to preventing serious complications, such as nodules or granulomas, is pre-hydrating the PLLA. "We dilute the PLLA at least one week before the procedure, because the longer the PLLA stays hydrated, the lower the risk of nodules," says Dr. Ibrahim. "We dilute it just like we do for injection purposes—with anywhere from 7cc to 9cc of sterile water, and we have not seen any nodules or granulomas with these patients, who are now part of a two-year follow-up study."
He typically applies .2cc or less of the topical PLLA, and patients can expect five to seven days of downtime with extensive redness and mild edema for the first 24 to 48 hours. "How much you apply depends on the area you are treating," says Dr. Ibrahim. "For the upper lip study, we only needed about .2cc rubbed right on the area. It soaks in very quickly and then it starts to saturate and drip down. That's when you know you've reached the maximum amount you can apply."
Based on the success of the treatment on the upper lip, he is also using this technique to plump out sunken tear troughs. "We're using it on the lower eyelid for the crepey skin under the eyes," he says. "You have to be very, very gentle with the eyelid skin because the redness can last much longer than you'd like and you can cause tissue damage if you get too aggressive with the settings in terms of the density, so we use only 5 percent density."
Studies showing that topicals can indeed penetrate the microchannels made by fractional ablative lasers and microneedling has led practitioners to combine a wide variety of antiaging actives with ablative treatments in hopes of increasing efficacy. Dr. Sadick regularly applies topicals such as vitamin C, ferulic acid, hyaluronic acid and peptide-based serums following laser and microneedling.
"If I find that there is not improvement with more conventional approaches—either the topicals by themselves or the devices by themselves—I use the combination approach to create some synergy," says Dr. Sadick.
The key to achieving that synergy is to move quickly. "The channels made by the CO2 laser close in 10 to 20 seconds. So you want to have someone helping you apply the topicals as you're doing the procedure," says Joshua Fox, MD, medical director of New York-based Advanced Dermatology.
He uses only topicals that are specifically formulated by manufacturers for use with laser or microneedling to reduce the risk of adverse reaction and notes that, at this point, the only evidence of improved outcomes is anecdotal. "It is my impression that my patients are getting better results when we combine laser or microneedling with the topicals, but that can only be measured by a split-face study and we don't have those studies yet."
Laser vs. Microneedle
The decision to use a fractional ablative laser or microneedling to deliver topicals often depends on skin type. "I prefer the fractionated 1,550nm laser, in general, for skin types I-IV. For skin types V and VI microneedling is a safer device, due to the risk of post-inflammatory hyperpigmentation with a laser," says Dr. Fox. "The other exception is patients who have deep pores. Fractionated lasers typically can reach 1.4mm, while the microneedling devices can go up to 2.5mm to 3mm."
Miguel Aristizabál, MD, CEO of the ADEI Aesthetics & Dermatology Institute in Bogotá, Colombia, also prefers fractional laser in skin types I-IV. "There was a study comparing different modalities—ablative fractional lasers, nonablative fractional lasers, dermabrasion, curettage and microneedling—to aid in drug delivery. They found that all treatment modalities enhanced penetration of methyl aminolevulinate (MAL) but ablative fractional lasers allowed a uniform MAL distribution through the skin," he says. "Thus, I prefer ablative fractional lasers but I use microneedling in darker skin types because of the PIH frequently seen in our Colombian population."
Preventing Adverse Events
The most common adverse events following laser- and microneedling-assisted delivery of topicals include burning sensation, pain, edema, pruritus, erythema, crusting and localized hypersensitivity reactions. "Although localized hypersentivity responses have not been reported with lasers, notable cases have been reported with microneedling," says Dr. Aristizabál. "Infections are another problem close at hand because sometimes nonsterile topicals are used, and always keep in mind that bacteria may sweep into the channels created via laser or microneedling."
He offers the following safety guidelines:
Do not try to penetrate anything you would not inject. Doing so carries a risk of granuloma formation and/or allergic reaction.
Always be aware of the products you use after these procedures. Think of the components and how they may behave under the skin.
Laser densities above 5 percent do not enhance further topical penetration and may increase the risk of complications, such as scarring and hyperpigmentation.
Dr. Fox treats a test area prior to treating the whole face to make sure there are no allergy concerns. He counsels patients using home roller kits to do the same. "I had one patient who did a topical treatment with a roller at home and had a terrible reaction," he says.
Last year, Dr. Fox encountered a patient who experienced cervical lymphadenopathy following microneedling with topical PRP. "The patient's husband called me up and said she has an infection, she has abscesses, and I had never heard of that," he says.
When the patient came in to the office there were no signs of infection, but her lymph node was enlarged and tender. "There was no infection, no increased white blood cell count, no fever, just a lymphadenopathy," says Dr. Fox. "It went away on its own in about a week, and I found no previous cases reported."
He published the case in the Journal of Cosmetic Dermatology (September 2018) and encourages others to share their complications as well as their successes.
"Many doctors are afraid to report their adverse events because they feel it makes them look bad," he says. "But this is how you help people and this is how we all improve."
Inga Hansen is is the executive editor of MedEsthetics.
Image copyright Getty Images.