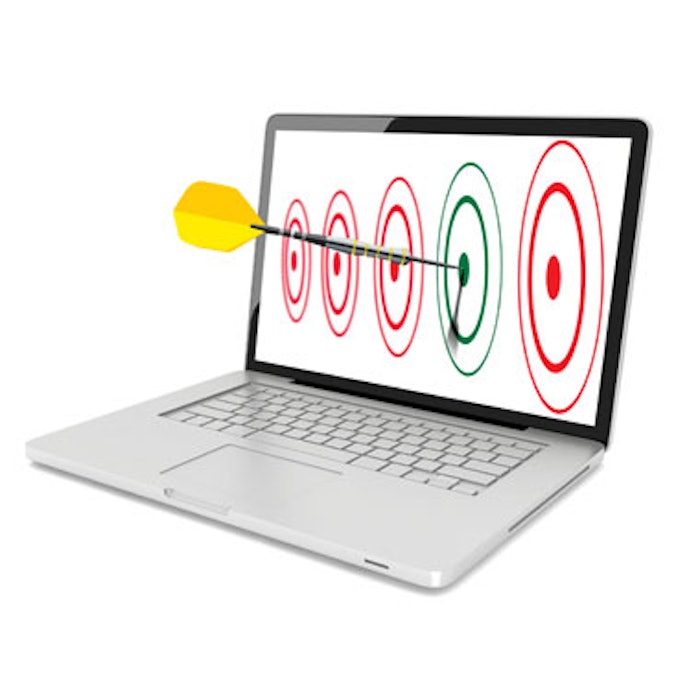 Are you ready to determine your practice's digital marketing IQ, and with it your ability to leverage the modern sales and marketing ecosystem to find, serve and retain more patients? To reap the benefits of digital marketing, it is important that practice owners and managers separate facts from feelings when analyzing their efforts. Following is a quiz that can help you do just that.
For starters, let's look at how you feel currently about your digital marketing program's effectiveness. If I told you the highest score you could get is 50, how would you rate yourself right now? Write that down and set it aside. (This may also be a fun exercise to share with your team.)
Next, you are going to rate your practice on a scale of 1 to 5 (1 being the lowest) in 10 categories associated with your digital marketing and sales efforts. At the end, you will have a good idea of where you are, and you will be well on your way to shoring up areas that may need some attention.
1. Website development. Rule No. 1 is that your website should be mobile-responsive. This means when viewing your site on your phone or tablet, there should be no pinching or scrolling, as it will automatically reformat to any device. Also, your website should feature contact forms and a phone number on the home page and every interior page. The site itself should look clean and attractive while highlighting your top treatments and procedures. Score 1-5.
2. Search Engine Optimization (SEO). This affects how pages on your website rank with major search engines. Go to Google and type the phrases that patients in your market would search to find your top treatments and procedures. (Note: Nobody goes to page 2.) Score 1-5.
3. Email Marketing. This is still a highly effective, low-cost communication medium to increase connectivity and retention among new and existing patients. What percentage of your patient base has provided your practice with their primary valid email address? What is your typical open rate and click-through rate? A 15 to 20 percent open and 1.5 percent click-through rate is pretty good. When it comes to obtaining patient emails, your goal is 100 percent. Score 1-5.
4. Specials and Promotions. Best practices suggest creating a monthly schedule for specials and promotions that includes updates to the website, emails sent to the database, consistent promotion throughout the month across all social media outlets and signage tastefully displayed in common areas of the practice. Score 1-5.
5. Social Media. Social media marketing involves posting engaging content consistently and frequently across all sites. Incorporate a linking strategy that connects posts with specific landing pages to drive traffic from social media to your website. You want to have strong calls to action in each post and an easy way to track traffic. (Bonus question: Are you making money from your social media efforts?) Score 1-5.
6. Analytics. At least track the basics, which include number of unique visitors to your website, number of calls and contact forms submitted, where all traffic originated, top visited pages and bounce rate. You should review your analytics every month and then make adjustments, as needed, based on that data. Score 1-5.
7. Pipeline Management. This measures how well you manage and convert inbound forms and phone calls from inquiry to consultation to paying patient. Do you know the actual conversion rate of forms and phone calls to patients? Do you know how these people found your practice? Do you know how Betsy compares to Susan in terms of treatments booked and most effective marketing strategies? Score 1-5.
8. Front Desk Training. This is the lifeblood of increasing conversion rates and creating a world-class patient experience. How often do you record and listen to phone calls with patient-facing employees? How often do you role play a patient interaction as part of front desk training? Score 1-5.
9. Rewards Programs. These programs can help drive loyalty and improve retention. Have you implemented an effective rewards program? Score 1-5.
10. Messaging. This is also known as communicating your unique selling proposition. Given that brands are created internally, does your team understand and internalize what makes your practice unique? Hint: Ask each team member to separately write a 30-second practice commercial. If they all say the exact same thing, that's a 5. If not, no brand exists. Score 1-5.
Tallying Your Score
If you scored a 40 or above, your self-diagnosis says you feel good about your efforts, you know the answers to many of the quantitative questions and you are consistently generating a positive return on investment from your digital sales and marketing efforts. Congratulations!
If you scored 35-39, your analysis confirms that you have some infrastructure in place, are doing some of the right things most of the time and can live with the results, for now. There is not a huge sense of urgency, but sometime soon, this area of your practice needs some attention.
If you scored under 35, consider this an "everybody out of the pool" moment for your practice. Most likely, a lack of attention or resources has led to neglect in the area of digital marketing, and now you may be feeling some concern or anxiety. If this is the case, please consider the following: Stress and anxiety are usually caused by one of two things.
1. You know what to do and you just don't do it.
2. You know what not to do and you do it anyway.
If yours is like most practices, you feel great about some parts of your digital marketing program and have identified some areas that need attention. That's OK. Perfection is not an outcome; it's an ideal, a standard that we strive for while undergoing the process of constant improvement. If you came away with a not-so-great, anxious feeling, then it's time to step back and formulate a plan to address your immediate concerns.
The good news is there are lots of great resources and companies that can help you in each of these areas. So don't be shy about reaching out to colleagues and third-party digital marketing providers as you build your digital marketing knowledge and strategies.
Tim Sawyer is the president and co-founder of Crystal Clear Digital Marketing and a two-time Inc. 500 entrepreneur. Sawyer is a regarded speaker at medical conferences nationwide including A4M, ASPS, AmSpa, The Aesthetic Show, SCALE and Vegas Cosmetic Surgery. Contact him at www.crystalcleardm.com.
Image copyright Getty Images