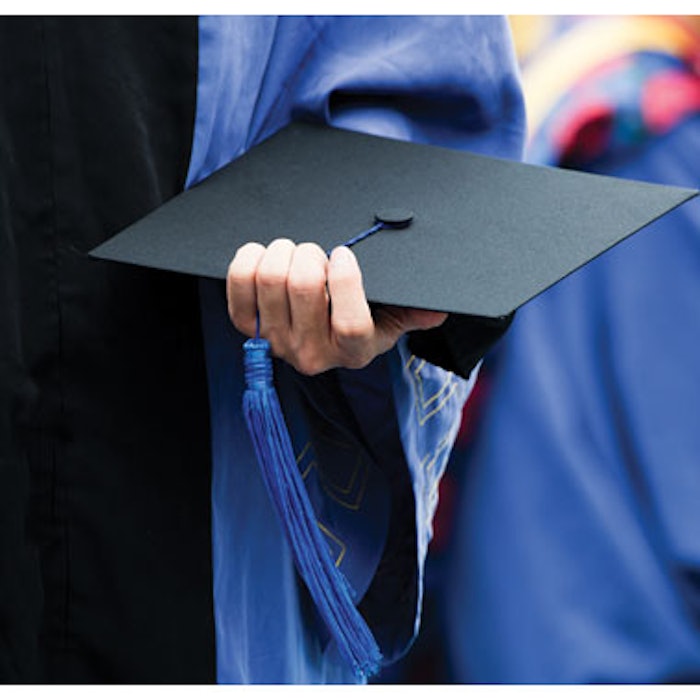 For Jorge Garcia-Zuazaga, MD, MBA, the turning point came 10 years after medical school. While working at a university hospital, he saw that patients had to wait up to six months for an appointment. He had long wanted to open his own practice, and believed it could help improve access, but leaving his job in academia seemed risky. When he won a career development award from a local foundation, he made his move.
He enrolled in an executive Master's of Business Administration (MBA) program at Case Western Reserve University's Weatherhead School of Management. It was two years of evening and weekend classes, but instead of being stressed out, it sparked his entrepreneurial spirit. "It jump-started me thinking, 'I could do something on my own,'" he says. "It gave me greater confidence to take the risk and set up my own practice."
The risk paid off. Since founding Apex Dermatology & Skin Surgery Center, the practice has grown from a single office to seven locations across Northeastern Ohio.
Until recently, many doctors steered clear of the business side of patient care. But according to Maria Chandler, MD, MBA, president of the Association of MD/MBA Programs, about 50 percent of all medical schools now have the option to pursue a dual degree. As more practitioners are discovering, the added expertise can have an enormous impact on their careers.
Dual Degrees on the Rise
An additional degree may be useful for physicians who want to move up the managerial ladder at a hospital or do consulting for a biotech company. But what about aesthetic providers in private practice? For them, it's especially important, says Josh Waltzman, MD, MBA, founder of Waltzman Plastic and Reconstructive Surgery in Long Beach, California. He graduated with a joint degree from the University of California, Irvine, in the early 2000s.
"Aesthetic patients are looking for an experience," he says. Doctors may think their performance is evaluated based on clinical skill alone, but other factors influence how patients perceive the quality of treatment. "You can perform the surgery or provide good medical services, but there's a lot more to it when it comes to the aesthetic patient," says Dr. Waltzman. "That's where the business side comes in." Practice design, location, waiting times and office atmosphere all contribute to the patient's overall experience and satisfaction.
Dr. Chandler, founder and former head of the MD/MBA program at UC Irvine, has seen an increase in the number of plastic surgeons graduating with joint degrees. (The university also offers a healthcare MBA for mid-career professionals.) Despite the rise in dual degrees overall, the percentage of doctors in each program remains small, ranging from two or three students in a class of about 25, meaning many physicians still leave their residencies with little business management training.
"Doctors aren't necessarily taught how to be good businesspeople," says Dr. Waltzman. His MBA familiarized him with marketing, finance, accounting and legal issues as well as skills for creating a business plan and structuring a business. This inspired him to hit the ground running and set up a solo practice right out of fellowship.
Knowledge of business administration can determine whether a practice thrives. "You need to know where your dollars go—what goes to overhead, supplies, the doctors' salaries and staff salaries," says Dr. Garcia-Zuazaga. "It's important to understand how everything comes together. If you have an understanding of the business side of medicine, you can do things more efficiently, which also improves patient satisfaction and patient care."
Speaking the Language
While some doctors prefer to focus on patient care, others enter the field with the goal of solving the challenges in health care through population health, department management or product innovation. The first challenge they often face is making their ideas understood.
"Business has its own language, just like medicine," says Dr. Waltzman. An advantage of an MBA is it teaches physicians how to "talk the talk" when working with investors, accountants, attorneys and marketing experts.
A nonmedical degree can also expose doctors to new ideas and concepts. Vinod Nambudiri, MD, MBA, an assistant professor in the department of dermatology at Brigham and Women's Hospital in Boston, completed a joint MD/MBA program at Harvard University. He soon learned one of the key differences between business and medicine. "In the business world, there's a lot more decision-making using much less reliable evidence," he says.
The experience greatly improved his ability to "think outside the box," says Dr. Nambudiri. "I hadn't contemplated how valuable that would be in terms of being willing to experiment or innovate or go outside the boundaries and think about alternative solutions to a problem."
Physicians are often in charge of university programs and hospital departments, where they are responsible for huge budgets and must make decisions about staffing and equipment. "Getting an MBA helped prepare me for certain administrative and leadership roles like overseeing a residency program, recruiting trainees, managing crises as they unfold and strategically thinking about developing the program over time," says Dr. Nambudiri.
In addition to teaching finance, strategy and communication skills, business training emphasizes teamwork. "When you work in the real world, you're not doing it all by yourself," says Dr. Garcia-Zuazaga. "Picking the right team and surrounding yourself with the right advisors is very important. Health care is not a one-person job."
Natalie Curcio, MD, MPH, founder of Curcio Dermatology in Nashville, received a Master of Public Health (MPH) from Vanderbilt University. The advanced degree has benefited both her patients and her career. "After you get your MPH you realize you're really not taught in medical school how to clinically analyze studies," says Dr. Curcio. "This ability to clinically evaluate evidence not only makes you a better physician in clinical practice, but it also creates leadership opportunities."
MPH Benefits
An MPH includes courses such as biostatistics and epidemiology, covering health research methods, health policy and analysis for healthcare improvement. "The MPH teaches you how to assess large data sets in order to solve a problem," says Dr. Curcio. "With a clear understanding of both the methods and analysis of clinical or scientific research, one can clearly and confidently analyze any published scientific paper and decide if the study is fair and just, and if the conclusions are justified."
Her MPH led to unexpected opportunities almost immediately. After completing her residency and fellowships, she was asked to apply her knowledge of clinical research to evaluating lasers and other new technologies. "My ability to analyze data, both clinical and scientific, to find the epidemiology of a health outcome or a disease; my ability to problem-solve, perform analysis of current issues or products, offer ideas for innovation, and create or perform new studies [has been] very valuable," she says.
To Pursue or Not To Pursue?
Obtaining an MBA or MPH can benefit physicians at every stage of their careers, from student to mid-career professional and later, but not everyone needs or wants more letters after their name. "If you're going to spend $100,000 on an extra degree, ask yourself 'What is the return on investment?'" says Dr. Garcia-Zuazaga. "The question is, 'Where do I see myself in five years and how do I get there? Do I need to have an MBA? Or do I need to have an MPH? Do I really want to be the chair of a department or own my practice?'"
An MPH gives you expertise in healthcare policy and management. It prepares you for designing and managing health programs, overseeing funding, dealing with changing regulations and understanding population-based research methods. If you are interested in influencing health at the community level, or getting into preventive care, quality improvement or patient safety, then an MPH may be a good fit.
The value of an MBA is that it teaches entrepreneurial skills that are not part of the medical school curriculum. These include accounting, marketing, operations management and business law. The degree can give you an edge if you want to go into hospital administration or run a start-up. Some people claim that every private physician needs an MBA. Yet life experience also matters.
Dr. Garcia-Zuazaga says his military experience as a Marine flight surgeon was as important to growing his practice as his MBA, because it helped him develop a sense of responsibility and leadership.
Dr. Curcio advises physicians considering an additional degree to "go for it and go for it early."
Dr. Nambudiri concurs, provided you are pursuing a path that will allow you to put those additional skills to work. "It comes down to how you put to use the skills that you acquire," he says. "If you take a year or two early in your career and invest it in additional training, and if you put that to use, you could have a 20- or 30-year career period where you're reaping the benefits."
Entrepreneurial doctors and those who desire to shape the future of health care can benefit from an additional degree. "It gives you a greater perspective that makes your clinical work and your career more rewarding because it allows you to broaden the breadth and depth of your impact," says Dr. Curcio. "You're influencing the whole medical field and patient care on a more global scale."
She admits it's a heavy workload, but she's glad she did it. "If your heart's in it, you can make it work, because you're enjoying what you're doing," she says. "Follow your life's passion with enthusiasm. It won't feel like work when you love what you do."
Stephanie Kramer is a freelance writer who specializes in health care.
Image copyright iStock.com/HXDBZXY