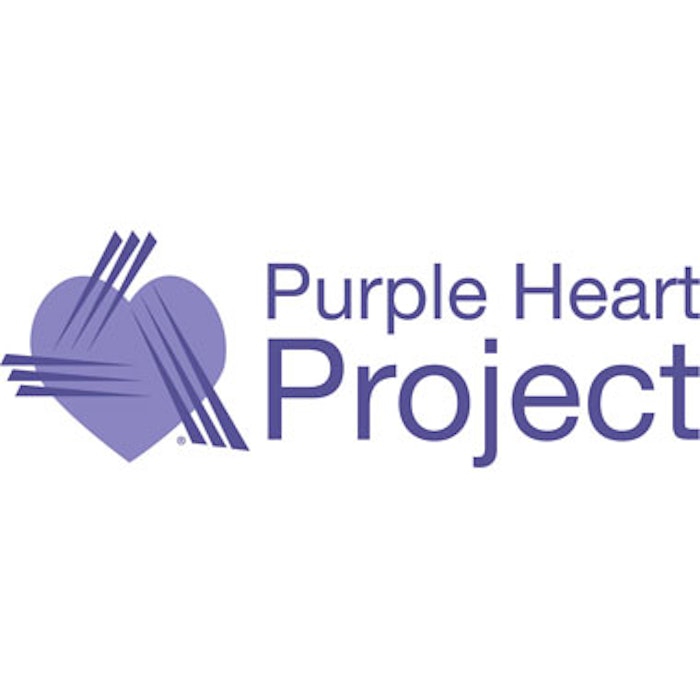 Armed with a desire to utilize his skills and expertise for community service, Jorge Garcia-Zuazaga, MBA, MD, founder of Apex Dermatology and Skin Surgery Center in Ohio, created the Purple Heart Project. A nonprofit through which his practice offers free laser treatments to service members wounded in duty.
"Before I became a dermatologist, I was a flight surgeon for the Marines," says Dr. Garcia-Zuazaga. "As I launched my practice and career in dermatology, I was looking for community service opportunities that could blend my passion for dermatology with my prior military service, which is also a passion of mine."
When the Boston Marathon bombing happened in 2013, he was inspired by news stories about physicians offering free treatments to those who were wounded in the attack. "That got me thinking that maybe I can do something like this for service members," he says. "Scars are more than skin deep, and we really can transform a person's life by taking away their scars."
He began offering free scar treatments to service members wounded in duty, promoting the program through word of mouth and physician referrals. On Valentine's Day in 2019, he officially launched the Purple Heart Project and began promoting it through local media, blog posts and physician outreach.
Prospective patients apply through a HIPAA-compliant website and provide photos. Each quarter, the team at Apex gets together to review the applicants and invite candidates in for a consultation. They currently receive 15 to 20 applicants each quarter and typically select two candidates for treatment. "There is a vetting process because we want to make sure that a) you're a vet and b) you've been wounded in combat or in service. We also need to see the scars in person at the clinic to make sure we can offer an effective treatment," says Dr. Garcia-Zuazaga, who has more than 15 years' experience in laser medicine. "We want to pick the right people—those we know we can help."
The project has been gratifying both because they have been able to help so many service members and also because it has inspired other physicians to launch their own community service programs. "A few months after the launch, a doctor with a dermatology group in Indiana contacted me and said, 'I love what you're doing with the Purple Heart Project. Can we do the same thing?' And we were happy to share our process, so they could start treating service members in their area," he says.
He encourages other physicians to consider similar programs that combine their skills with their personal passions and is happy to share his experiences in developing the website, vetting process and promotional efforts to help these efforts succeed. "There is no reason for all of us to reinvent the wheel," he says. "There are a lot of people out there who want to do community service, and if they can replicate what we do, they are welcome to copy our process and do it."
In addition to fulfilling his desire to give back, the program is also helping to educate his patients and the public about scar treatment options. "So many people have a scar, whether it's a surgical scar, acne scar or traumatic scar, and their feeling is they just have to live with it. But that's not true. Having this program has opened up conversations with patients about what we can do for scars."
Inga Hansen is the executive editor of MedEsthetics.