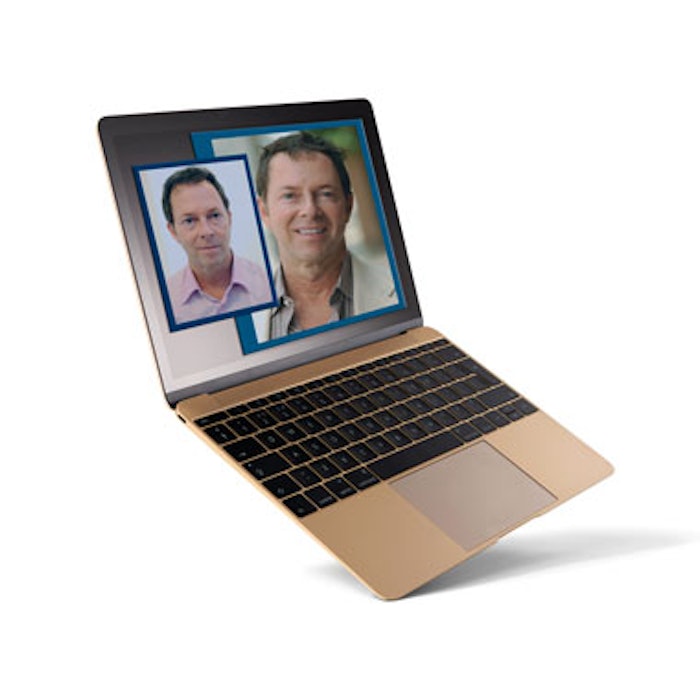 All types of businesses need an online presence to remain competitive and reach potential customers. This is especially true for medical practices that offer elective cosmetic treatments. Prospective patients seeking aesthetic enhancements typically first turn to the Internet for information and education. Practitioners who share procedure videos, patient testimonials and blog posts with before-and-after images on the latest treatment modalities are often rewarded with increased bookings. But before you start posting demonstrations, images or advertisements that feature your patients, consider the legal risks—and put processes in place to mitigate them.
Two distinct legal claims can be brought against a practice that shares patient images online: 1) invasion of privacy through misappropriation of name or likeness, and 2) violation of the right of publicity, which relates to the right of a person to control and make money from the commercial use of his or her identity.
To protect yourself and your practice, you need to create a comprehensive "Release and Informed Consent" form with your attorney and secure the patient's signature prior to sharing images or video. This document must give the provider, any licensees, designees and assignees the absolute and irrevocable right and permission to photograph, film, videotape, audio record and/or portray the patient's name, voice, image, actions and/or likeness for use and exploitation in connection with medical education and the practice, including its website, marketing and promotional materials. It should also include permission for the practice to exclusively use the results and proceeds of these materials.
To protect against claims from a patient who later revokes consent, the form should also note that where the material has been uploaded to a social media website or other website, the use and contractual obligations may be perpetual and irrevocable, and that it may not be possible to ensure that all copies of the material are deleted or cease to be used, and that the practitioner is not responsible for doing that. Any revocation of consent must be in writing.
Intended Uses
In some cases, practices may create procedure videos for their YouTube channels and then create shorter, abbreviated versions of the video for sites such as Facebook or Instagram. Before-and-after images of this procedure may also become part of your website gallery or social media pages. To protect your practice, regardless of where and how the materials will be used, the Release and Informed Consent should indicate that the provider and all designees have the right to use, incorporate, broadcast, distribute, reuse, publish, republish, alter and/or edit the material and/or the patient's name, likeness, voice and portrayal in whole or in part, severally or in conjunction with other material for any purpose and in any manner whatsoever as the provider so chooses in any and all media, now known or hereinafter devised, in any and all versions, throughout the universe and in perpetuity, as well as for promotion, merchandising, publicity and advertising.
It is essential that the consent be broad enough to allow the provider to post the photograph or video in any format. The patient must execute a release with the understanding that all rights in and to the material, including the negatives, outtakes, sounds and the images contained therein, are the sole and absolute property of the provider. This includes ensuring that the patient expressly understands that he or she has no right to payment and that the provider does not need to request permission by the patient or any third party prior to any distribution of the materials. The form must also indicate that should there be a death or disability of the patient after the release is signed, that the release shall survive the patient's death.
Social media postings are designed to encourage interaction—but that interaction is not always positive. The release, therefore, must include a covenant not to sue the provider or practice for any claim or cause of action, whether known or unknown, for libel, slander, invasion or right of privacy, publicity or personality, or any other claim or cause of action, based upon or relating to the use of the material.
FTC Regulations
Once the proper consent is obtained from the patient, practices need to understand and follow regulations related to the use of patient images and testimonials. The Federal Trade Commission has stringent rules when it comes to physician advertising. It cannot be false, deceptive or misleading. So all before-and-after photographs must be accurately labeled to reflect the procedure performed, the length of time between the photographs and whether the photos have been retouched. It is also important to note that the results depicted in the photographs are not a guarantee of any results and that individual results may vary. If any patient is paid for the use of the photographs, this must be stated as well. If the subject is not a patient of the practice, there must be a disclaimer advising the public that the person photographed is not a patient.
If your practice uses images from other physicians, manufacturers or websites as your own, you must receive permission from the owner of the images and pay any required fees for their use.
Social Media Policies
If multiple staff members have access to and take part in posting to social media, the practice should institute a social media policy. The following is a general and non-exhaustive list of guidelines to keep in mind:
Make sure you are always truthful and accurate when posting information or news. If you make a mistake, correct it quickly. Be open about any previous posts you have altered. Use privacy settings when appropriate. Remember that the Internet archives almost everything; therefore, even deleted postings can be searched. The Internet is immediate. Nothing that is posted ever truly "expires." Never post any information or rumors that you know to be false about the practice, fellow employees, patients, vendors, suppliers or people working on behalf of the practice or its competitors.
Maintain the confidentiality of company trade secrets and proprietary or confidential information. Trade secrets may include information regarding systems, processes, products, know-how and technology. Employees are prohibited from posting internal reports, images, photographs, policies, procedures or other internal business-related confidential communications. Prior to posting any content, employees are required to first seek approval of such posts from a member of management. Failure to seek such approval may subject employees to punishment.
Do not create a link from your personal blog, website or other social networking site without identifying yourself as an employee of the practice.
Never represent yourself as a spokesperson for the practice.
Website Considerations
Practices spend a significant amount of time and money developing their websites and creating content. To protect the information on your website—including any patient images, videos or testimonials—include a "Terms of Use and Privacy Policy." This is the only agreement in place between the website operator and the consuming public. It should cover, at a minimum, the following: limitations on liability; safe harbor provisions under the Digital Millennium Copyright Act to protect yourself against claims of copyright infringement; information on copyrights and trademarks; and a website access license. The website access license grants the user of your website a limited license to access and make personal use of the site. It clarifies that users may not download (other than page caching) or modify the site—or any portion of it—except with the practice's express written consent. Language should indicate that this license does not allow for any resale or commercial use of this website or its contents; any collection and use of any product listings, descriptions, or prices; any derivative use of this website or its contents; any downloading or copying of account information for the benefit of another merchant; or any use of data mining, robots, or similar data gathering and extraction tools. Always include a clause that provides that all content on this site, including but not limited to: text, graphics, logos, button icons, images, audio and video clips, digital downloads, data compilations, and software, is the property of the practice.
Your website terms of use should also advise users that the site may contain links to, or advertisements for, third-party websites (collectively referred to as "Third-Party Sites" or "TPS"). These would include social media sites such as Facebook, Twitter or Pinterest. Indicate that such TPS are not under the control of the practice, and the practice is not responsible for any TPS. When you link to a TPS, the applicable service provider's terms and policies, including privacy and data gathering practices, govern those sites.
Finally, when performing a live procedure on any form of video, take precautions. If something goes wrong and the outcome is not what was expected, the failure is memorialized forever. Both the provider and staff members should be prepared to handle any emergencies that may arise during filming.
Allyson Avila is a partner at the national law firm of Gordon & Rees Scully Mansukhani. Contact her at 845.406.2935, [email protected].
Image copyright Getty Images