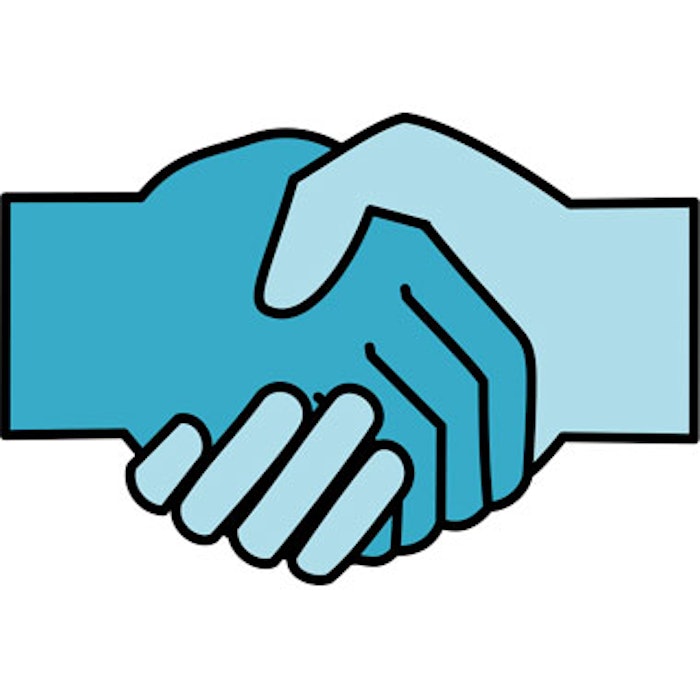 By Catherine Maley, Cosmetic Image Marketing
Working with local, non-competing businesses that serve your target demographic is a tried and true way to increase new patient referrals. Health centers, spas, salons and highend clothing boutiques can all be valuable referral partners, if you take the time to create a mutually beneficial relationship.
When investigating potential alliances in your area, the best place to start is with people you already know. Perhaps you frequent a salon that shares your commitment to outstanding results and topnotch client care or shop at a store that caters to a similar highend clientele as your practice.
If you do not have a personal relationship to build on, ask your patients where they shop, get their hair done or work out. This will lead you to proprietors already serving your target base. Seek out business that are tech savvy, maintain their own client lists and regularly communicate with their consumers or clients through social media and/or newsletters.
Once you've identified a local business you'd like to work with, reach out to the owner. You can start by connecting with them through social media and then followup with a phone call, or simply call or stop in.
When you reach out to potential referral partners, be prepared to answer their first question, what's in it for me? You're asking business owners to help you develop a relationship with their customers or clients, so naturally they want to know how their businesses will benefit. Let them know that you want to work together. For example, "I have a list, you have a list, let's work together to increase our profits."
Then show them why you're a good partner. Bring a sample of your before-and-afters. Tell them who you are, and show them your work. People love to look at before-and-after pictures, and this assures them that you are a reputable provider who can provide beautiful results.
Cross Promotions That Work
There are several ways you can begin to build referrals. They include:
Sharing Blog Posts: If you blog, offer to provide content on cosmetic treatments and skin care that they can share in their client newsletters. If possible, include a link back to your website.
Buy Gift Certificates: If you're working with a spa or hair salon, buy gift certificates and offer them to patients as part of a signature package. For example, if you're going to do a facelift and want to help the patient prepare her skin prior to surgery, you can purchase gift certificates to a local, highend esthetician or spa. Similarly, you can offer a free hair cut or color to first time facial aesthetic patients. Usually the spa or salon will sell these to you at a discount, and it lets them know you are serious about supporting their business. You've invested money, you've brought that provider a new client and now she is ready to tell her clients about you because you've created a win-win situation. It's an easy way to get started with someone with whom you do not currently have a relationship.
Create Co-Op Marketing Pieces: Design a poster or front desk card that cross promotes each business, and post these in both of your businesses. For example, "Reyna's Skin Care plus Dr. John's Plastic Surgery, Look Your Best with Both of Us."
Create Custom VIP Cards: In order to incentivize their patrons to come in to your practice, create a VIP card specific to the salon or spa's clients. This may include perks, such as same day Botox appointments, $75 off their first visit, free parking and/or 15% off retail products.
Co-Host an Event: This could include an educational event held at the spa with you and your staff providing education on medical procedures or a skin health event with education from local estheticians held at your facility. If you are working with a clothing boutique, why not host a fashion show with cocktails and hors d'oeuvres? Offer attendees 20% off any clothing items purchased that night, and then work the crowd by introducing yourself to every attendee. You should also have a staff member gather attendees contact information, so you can followup after the event. These events are marketed to both of your mailing lists.
Often in these relationships, everyone starts out gung-ho and then efforts cool. To keep the momentum up, make sure both parties are tracking results, so you can both see the benefits of cross promotion. Also, remember to nurture the relationship by maintaining communication and saying thank you. Strategic alliances with local businesses are powerful marketing tools, so don't be afraid to get out in your community and pitch your best mutually beneficial marketing ideas.
Image courtesy of Wikimedia/Berdea