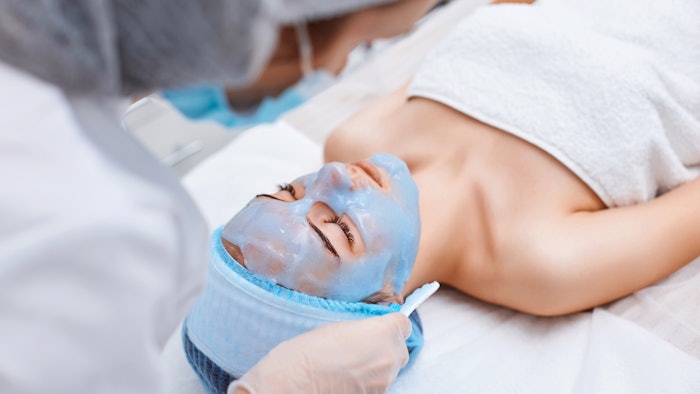 Stacking spa treatments can effectively develop relationships with clients and ensure both the client and clinic get the most value out of the treatment experience. Stacking involves performing several different types of treatments back-to-back in the same session. In a recent newsletter, Stan Kapica, president of Skin Science Solutions, discussed some of the business benefits of stacked treatments.
Related: How Massage Tools Enhance Services and Boost Business
According to Kapica, certain aesthetic treatments are prime candidates to be safely stacked. Combining hydradermabrasion therapy to cleanse the skin with a T-Shock treatment can reduce inflammation, tighten, lift, improve circulation and stimulate collagen and elastin. When these two services are combined with LED therapy, Kapica says it's as if the client's face has been shrink-wrapped.
Another example of treatment stacking is performing an automated fat or cellulite reduction while administering a skin rejuvenation treatment on the body. According to Kapica, this maximizes results in the same amount of time as a single treatment and doubles the spa's return on investment (ROI) for that treatment room.
More: Body Treatments That Are More Than Skin Deep
Combining two therapeutic approaches in one session can provide a better aesthetic result than undertaking them separately in two visits. Further, it also clients from needing to return for multiple appointments, and it is common for spas to provide a discounted price for combination treatments.