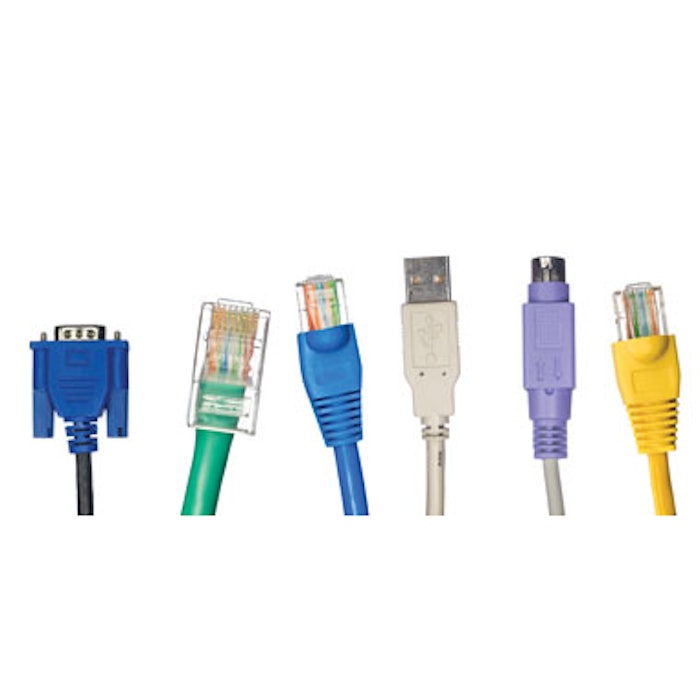 Technology plays an integral role in healthcare today. Not only have electronic medical records (EMR) become the law of the land, but practices also benefit from the use of practice management software and integrated sys­­tems that offer online booking, lead tracking and social media management.
Implementing EMR and practice management systems involves a number of challenges in that they are costly, they evolve rapidly and they can quickly become obsolete. Therefore, it is important to look ahead as you investigate IT vendors and products.
This concept is known as "future-proofing" your systems. It involves anticipating future needs and developing products or processes to meet those needs. In the case of IT systems, you want to invest in a system that can adapt—or be easily upgraded—to meet future requirements.
Requirements to Consider
Ideally, a medical aesthetics practices should seek out an IT system that integrates multiple competencies into one seamless system. These include EMR to handle the ever-changing clinical needs of your providers; operational systems to handle the needs of your administrators; and patient engagement software, such as patient portals, to support patient education and improve the patient's ex­perience with your office. In addition, you need a system that is robust enough to support continuous applications upgrades and can adapt to the changing regulatory and reimbursement environment.
Following are several considerations when choosing your IT products:
Hardware. Practices that were early adopters of IT technologies often needed to upgrade their hardware repeatedly due to insufficient data storage, inadequate processing speed, or insufficient power to run software upgrades. Data storage needs will rise exponentially over the next several years with increased use of high-definition photographs and scans, as well as increasing storage of lab results and histology reports. Therefore, practices need to ensure that the systems in which they are investing can grow with their businesses and keep up with changes in healthcare technologies.
Software. EMR software can be expensive and requires significant staff training. You need to be confident that the EMR and IT vendors you choose are both best-in-class for your specific needs, and provide a committed pathway for upgrades as their software evolves and improves over time.
Disaster recovery and data backup. Your IT systems, particularly your EMR system, must include real-time backup and 365-day-a-year accessibility to protect your patients' information in the event of a disaster.
Reimbursement issues. If you offer clinical care in addition to aesthetic services, look for interoperability with commercial insurers, including on-line preauthorization from insurers/Medicare when required, and built-in coding, billing and denials management processes. If your practice has a sizeable Medicare patient population, this is particularly important. Look for an upgradeable system that can gather patient data and will satisfy Meaningful Use and the new Merit-based Incentive Payment System (MIPS) components.
Connectivity. It is essential that your core system can connect to your practice management system, outside service providers and referring physicians.
Connectivity Considerations
As part of the modular approach to IT mentioned above, your practice will benefit from a core EMR system that can integrate with both internal and external software systems. Some of the key areas where practices need con­­nectivity include:
Laboratory vendors. Look for a system that offers a seamless, yet secure, interface to your laboratory vendor. The interface should allow the practice to log histology specimens, establish a solid chain of custody, and receive reports back from the laboratory.
Product ordering and inventory. Features to invest­igate include an interface with online vendor tools for or­dering and purchasing clinic essentials and the abil­ity to manage inventories electronically to reduce waste and shortages. A system that includes auto-replenishment, where you set appropriate inventory levels that alert staff when it's time to re-order is helpful. You will need to fre­­quently audit and examine those levels in the weeks following implementation to find the correct re-order levels based on usage and vendor delivery times.
Referral management. A robust interface that tracks inbound referrals and manages outbound reporting to referring physicians is critical in building and sustaining re­la­tionships with referral sources.
Controlling Costs
Broadly speaking, you have three options for integrating a comprehensive IT system in your practice. The most expensive is to invest in the hardware and software you need, hire an IT expert, and operate the system yourself in-house. While this may be an attractive option for multi-center, high­revenue practices with deep pockets, this approach is likely beyond both the budget and operational scope of the vast majority of practices.
The second option is to work with an equipment management and leasing vendor, who will provide the hardware and software as well as technical support. Practices typically pay an upfront fee followed by a monthly service fee for the equipment and support.
A third option is working with a software as a service (SAAS) vendor, where the data is stored to the Cloud. This reduces the hardware costs traditionally associated with the equipment management solution.
Ashish Bhatia, MD, chair of the department of dermatology at DuPage Medical Group in Chicago, switched to an SAAS system. "Traditionally, many electronic systems in medical practices have been either software installed on local PCs or client-server models operating within the practice's local network. These systems are purchased and require periodic updates, which are also purchased and installed on all of the systems," explains Dr. Bhatia, who is also an associate professor of clinical dermatology at Northwestern University Feinberg School of Medicine. "Now that EMR and practice management software is available through SAAS, the practice can simply pay a monthly subscription, and the vendor provides the software via the internet, accessible from any remote, secure internet connection."
After switching to an SAAS system, Dr. Bhatia says he en­­joys a number of benefits, including better cash flow man­­­­agement, since the practice no longer must make large outlays for hardware and software purchases; constant back­ups that are managed by the service provider; and up­dates and new features that are uploaded and available in real time—with no system downtime. Cloud-based systems also allow for unlimited data storage—a significant benefit in future-proofing your IT system.
Whichever EMR-centered, IT model you choose, taking the time to consider not only your present needs, but also potential future needs—and how vendors can adapt their systems to changes in healthcare regulations and data options—can help you maintain streamlined operations while reducing ongoing costs and equipment downtime.
David J. Waldron is executive director of the Dermatology Business Accelerator—a business community dedicated to helping physicians develop their leadership skills and business acumen. Contact him at [email protected].
Image copyright Getty Images