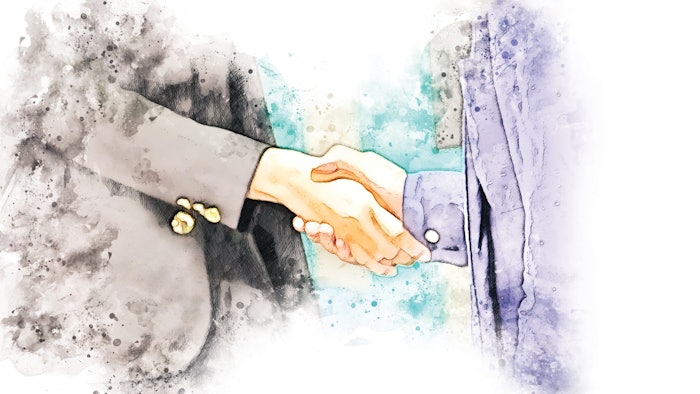 Bringing in a physician partner has many advantages: A partner can help your practice grow by providing new treatments and procedures; sharing the workload so you can see more patients; and becoming a solid partner in practice management and marketing ideas. However, if not chosen properly and lacking agreed upon contracts or practice parameters, a business partner can become a liability.
Deciding whether to share your practice with another physician may be one of the most important business decisions you ever make. While there is no way to guarantee a potential partnership will work, carefully analyzing your reasons for bringing in a partner and identifying what you will need from that partner before you start fielding or recruiting candidates can help ensure a successful outcome.
Determine Your Criteria
Draw up a set of criteria that you are looking for in a practice partner. This will help you gauge how well potential candidates will live up to that criteria. For starters, a physician partner should bring something different to the table than you do. If you are creative, you may benefit from seeking a more detail-oriented partner. If you are introverted, you might seek a more outgoing "people person" to balance the equation. You also need someone who complements your skills, rather than mirrors them. If you want to focus more on surgeries, a physician who specializes in nonsurgical procedures may be a good fit. Similarly, if you excel with injectables, a partner versed in laser- and energy-based treatments can help you attract new patients and provide a well-rounded menu of options for your existing patient base.
Of course, you will want to weigh each candidates standing in the referring physician community. A business partner who is adept at cultivating relationships with your referring physicians adds value to the practice. Also, consider how they interact with employees and patients.
Share Your Vision
It is very important that partners share the same vision and goals for the practice. Discuss your vision with your potential or current partners. Evaluating a potential partner includes sharing life or career stories to understand if your business principles, professional goals and personalities are compatible. Take as much time as you need to make a well-informed assessment of whether your potential partner is actually a suitable one. You should share a sense of vision and values but not have overlapping skills.
Consider the Commitment Assess the potential partner's expectations of the time involved. Partners do not have to spend the same amount of time in the practice, but it is important that you are all on the same page as to each other's expected time commitments. How many hours a day does your partner expect to put into the practice, and do their expectations meet yours? A partnership can start off with fun and excitement, but within a short time, the slog of every day catches up with you. If your partner is not as committed to the business as you, they may lose their enthusiasm and become damaging to the brand.
Continue reading for six tips to successful partnerships in our Digital Magazine...
Nick Hernandez is the founder and CEO of ABISA, a consultancy specializing in strategic healthcare initiatives. Contact him at nhernandez@abisallc.com.